If you often post product reviews on the site WordPress your own, take advantage of the WordPress review plugin.
You can use plugins to increase the appeal of your content and do better SEO. There are tons of WordPress review plugins for you to explore, but it can be difficult to choose the best one.
In this article, we will review the 10 best WordPress review plugins to help you choose the best tool for your website!
Why should you use WordPress Review Plugin?
When people want to shop online, people will look for product reviews to make sure they're buying the right item. In fact, one study showed that 88% of buyers will check product ratings on the internet before making any transactions.
That is why displaying reviews will benefit the website. One of the advantages is assisting visitors when they decide to buy something.
Another benefit is making money. The way to make money is to receive money from companies when they review products for them.
Or, you can attract more people to buy the products you sell. Take advantage of the positive reviews from previous buyers.
But basically, the WordPress review plugin allows you to collect feedback to improve your website or product. In addition, most people do not know that this type of tool can also help you to rank higher on search engines through schema markup.
If you haven't heard, schema markup is extra data on the HTML displayed on SERPS. If you review a certain product on your website using the WordPress review plugin. The information will be more fully visible and contextual to search engines, thus more SEO friendly.
These are schema markup, aka rich snippets.

Our favorite WordPress plugin reviews
In general, there are two important functions that a WordPress review plugin should have:
Create a unique review box that provides a clear rating system.
Provide rich snippets for higher ranking in search engines.
Let's take a look at some of the best WordPress plugin reviews available today, as well as their pricing, features, and standout designs.
WP Review Pro is one of the best WordPress review plugin that you can choose right now. First and foremost, it supports 14 types of rich snippets that are suitable for a wide range of audiences, including movies, books, and even paintings.
You have plenty of customization settings in addition to the 16 default designs, unlimited color choices for the review box, and 5 options for the rating system:
Star
Percentage
Agreement
Scores
Circle
In addition, this plugin allows the site to integrate with Google, Yelp and Facebook to increase the reliability of the ratings.
With $67, you get all the features plus 24/7 customer care.


This free WordPress review plugin can work on any WordPress site without WooCommerce integration but the two tools would be perfect when combined. Together they create a strong bond between your website and your customers.
For example, after someone buys your product, Customer Reviews sends out a notification asking them to rate the quality of the buying experience. This helps you to gather more user feedback so that it is easier for new buyers to trust the site.
Since all purchased products are listed in a single page, each product is more likely to receive reviews from buyers. You can even automatically send a discount code every time a reviewer makes a purchase.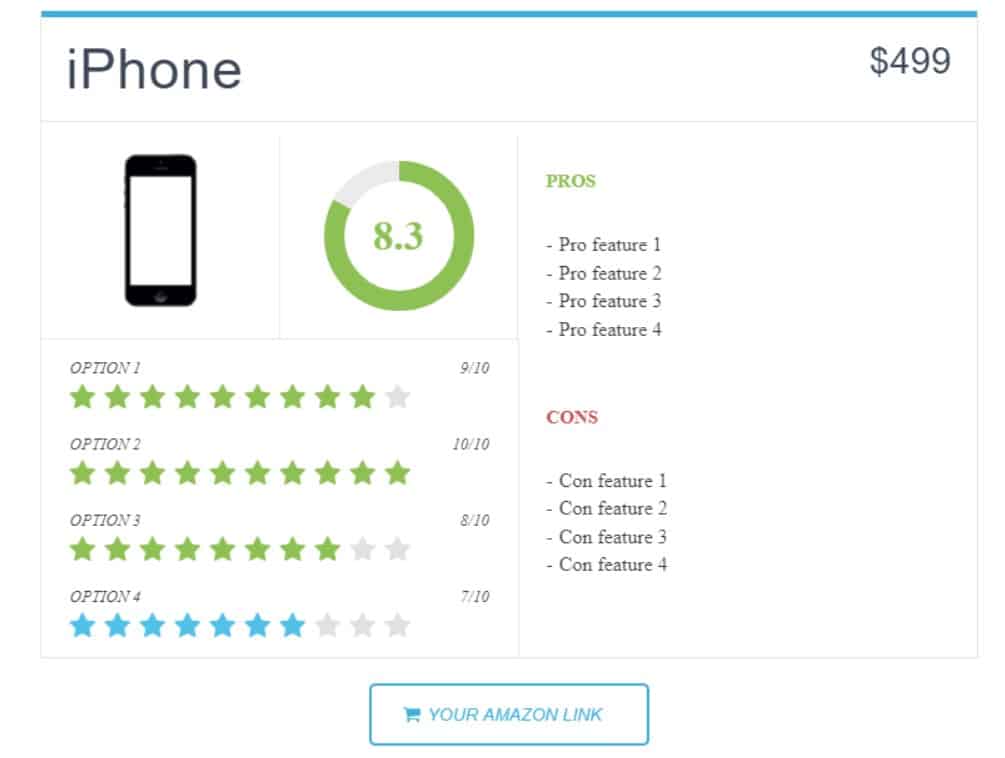 Although it is "Lite" and free, all the necessary features are included in this plugin package.
When creating a post, simply go to WP Product Review Lite's settings and click on the option "Is this post a review?" it will immediately look like a review page.
What you need to do is score the product and express your opinion. Then under comments you can insert buy button for easy conversion.
It looks basic, but actually you can fumble with a review box like this.
This WordPress review plugin allows you to change the color of several elements, including ratings as well as a pros and cons list.
Furthermore, you have the choice of displaying the top or newest product reviews as a widget on your website.
If you want to take things further, such as integrating with Amazon, create a comparison table or upload custom review icons, you need to pay for the premium version from $59 / five.


With this plugin, customers will have more freedom to give reviews. In addition to adding star ratings, they can upload images and create their own review titles.
If a product has multiple reviews, the owner can make these reviews available to new visitors. It is displayed as a widget that shows how many stars this product has rated.
This is a convenient way to increase sales of featured items.
YITH WooCommerce Advanced Review is free and has no premium options at all. You should consider using it if you are just looking for a simple plugin with a friendly interface.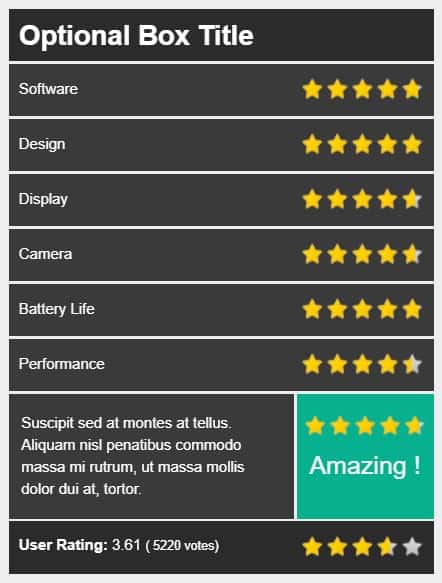 Taqyeem is one of the top rated premium plugin reviews for its competitive pricing and wide range of features. By paying a one-time fee of $29, you get powerful tools that can bring higher rankings in search engines.
It implements reliable schema markup whether you evaluate it as a single post, custom post, or page type. Even visitor ratings can make your site more SEO friendly.
But wait to hear about its customizability:
You can add unlimited criteria
There are three types of ratings (by star, by score and percentage) and changeable icons (heart, like).
Supports 500+ Google fonts and typefaces
Unlimited colors for elements in the review box
Finally, if you sell a lot of products, you'll be glad that Taqyeem's widgets can display recent and popular items, as well as products from the same brand.
Reviewer allows you to add review boxes and comparison tables quickly and easily. Basically, you just set a title, add a score, and you're good to go.
If you want more detail, you can show a summary, pros and cons, as well as multiple images.
But the best thing is that this WordPress review plugin can help you connect with your customers better.
For starters, you'll receive the user's name and email after they've made a review. You can then attach those ratings on various custom widgets to show them how important their opinion is.
Reviewer prevents spam by enabling Google Recaptcha and admin moderation.
You can use this plugin forever for the price $28 and option to extend customer care up to 12 months by paying extra $8,63.


Technically, this is not a WordPress review plugin but a schema markup tool on a WordPress site.
It can display many types of information on search engines such as events, people, recipes, and of course reviews.
What you need to do is give the product a star rating (/5) and talk about it. You don't need any complicated settings or customizations like a regular WordPress review plugin.
However, Schema does promise to provide useful data for search engines to better crawl the site, in order to potentially rank higher. The great thing is that you can use it all for free.


Unique to WP Customer Reviews is its ability to notify search engines whether your page contains user reviews or your own by displaying the corresponding microformat schema to Google and the like.
However, you are still free to change the design of the review and display the admin response in a separate field.
Moreover, it is lightweight and supports custom themes. Page loading speed will not be affected as it works well with caching plugins.
There are also enough anti-spam measures in place to prevent the site from being vandalized by harmful reviews.
The good thing is that you don't need to pay to install WP Customer Review.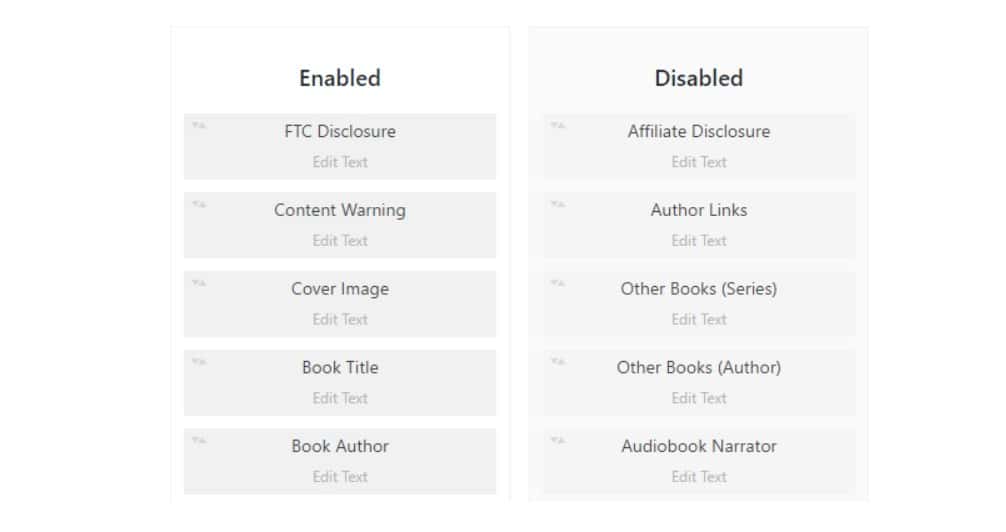 If you are an online bookstore owner or book reviewer, you will want to have Ultimate Book Blogger in your WordPress plugin arsenal.
This is a powerful tool because you can provide all the information about the book you review such as title, author details and cover.
There's also a useful content alert field to introduce readers to age-appropriate books.
The plugin also supports audio books and other details to fill out, especially narrator information.
To make users stay longer, you can recommend other books from the same author or some related titles in the review box.
Ultimate Book Blogger has a price $35 with 12 months of personalized instruction from the developer himself.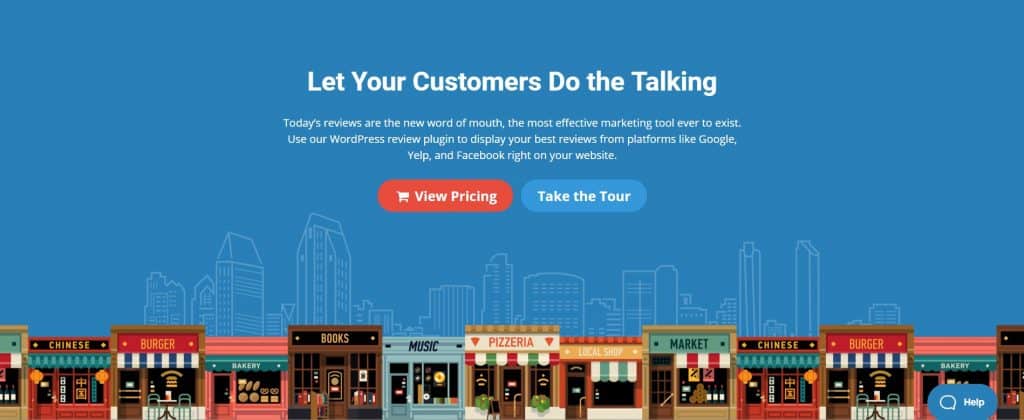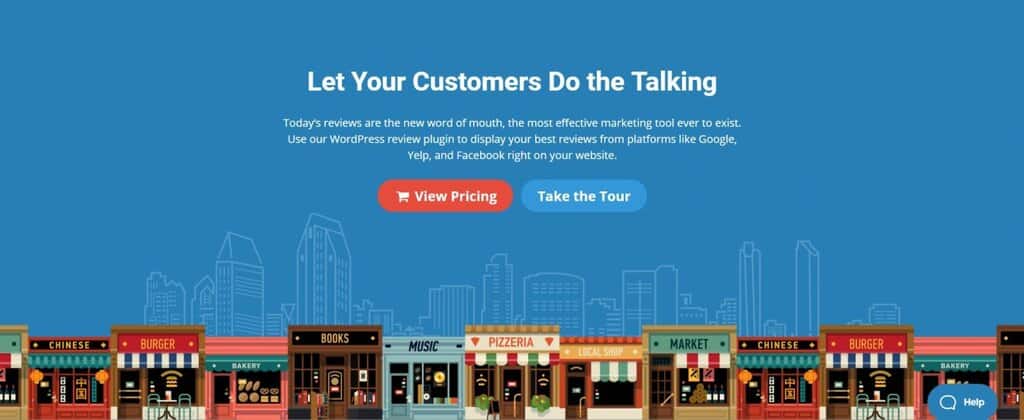 This plugin for collecting business reviews is already available on Google, Yelp and Facebook.
It will compile the information and you can place it anywhere on the website, even view it as a widget. And if you have a lot of reviews, you can set how they are presented in columns.
You can also change the background color to dark, light or transparent, depending on the theme.
Although there may be negative reviews from users, WP Business Reviews allows you to filter them. You just need to set the minimum rating before showing it out.
This plugin has many packages for the price $99/year for 1 domain name and $149 for 5 domains. All include one year updates and support.
Summary
You should not underestimate the power of WordPress review plugin as it plays an important role in building a good website.
Not only does it build trust with your visitors, but it can also increase your earnings and earn you higher rankings in search engines.
You can choose from our list of the 10 best WordPress plugin reviews above. Choose them based on features and pricing that suit your needs. To help you decide, here is a summary of 5 WordPress review plugins that we think are the best.