Along with the development of information technology, many methods of transmitting information on the Internet have been born. However, until now, Email is still considered as one of the most popular communication methods. Have you ever heard of Email Hosting Service not yet? Maybe we are familiar with the form of free email. But for businesses, email is not only a simple communication method but also many other useful uses. Therefore, businesses often tend to use Email Hosting Service. This is a paid form of Email.
What is Email Hosting Service?
Email Hosting service is an email service that works on a separate hosting system with its own domain name. If paying attention to the promotional emails or advertisements received. You'll find most of them have addresses that follow the structure: [email protected]. If after @, the email name contains the registered private domain name of the business, then it is Email Hosting.
Email Hosting allows businesses to own a mailing system that includes a professional brand name. Emails that include the business name in the address will create a sense of professionalism and credibility.
Thereby helping businesses minimize the possibility of their email being marked as Spam and make customers feel secure to open and read mail.
Benefits of Email Hosting service?
Email Hosting service has outstanding advantages that any business needs. Let's see what those advantages are!
Email Hosting is a service with high content security, limiting spam mail, blacklisting IP and keeping email transmission smooth during transmission, …
Using your own domain name, directly improve brand recognition and impress customers.
Email names containing domain names also make the transfer of information internal and external – with customers and partners become more professional, increasing the likelihood of receiving and opening emails.
There is Control Panel to manage and create Email for employees, can set different capacity for each email account.
Support Email Forwarder to setup Email Offline.
The email interface is easy to use, can be installed on Outlook software and mobile devices, bringing convenience to work.
Admin can check email content of employees or department heads (Department manager can control employees or Director can control both department heads and employees).
Why should businesses use Email Hosting?
System Email Hosting Dedicated storage options offer greater storage options for business communications. In particular, they also have an optimized format on a variety of popular electronic devices. For example, smartphones.
Users can easily administer, customize the configuration and the number of email accounts in bulk. At the same time, Email Hosting also allows you to send messages with large files and high exchange rates.
Email Hosting has high information security. Businesses can easily track and manage emails.
Notes when using Email Hosting service?
1. Choose a reputable supplier
To avoid encountering problems in the process of using Email Hosting. Please choose reputable service providers today to use. Usually, a reputable provider will commit to features such as:
24/7/365 24/7 support.
Minimize spam, blacklist IP.
Maximum security by continuous Email Server system.
Provides an easy-to-use interface.
Valid email rate is as high as 99%.
Compatible with many different devices.
Compatible with Google email, Outlook, Webmail, etc.
Support to transfer data to customers quickly.
Emails are sent with notifications directly to other email boxes such as Google, Webmail, Yahoo…
2. Optimize Email Name
2.1 Choose a short, meaningful and easy to remember email name
Email Hosting Service allows businesses to use domain names as email extensions. This will bring a unique mark to the business. If the business has a short name, it can be kept the same. If the domain name is too long, the business should shorten it. However, they still have to ensure brand recognition. And absolutely avoid overlapping with the names of other organizations.
2.2 Naming the system of groups and departments clearly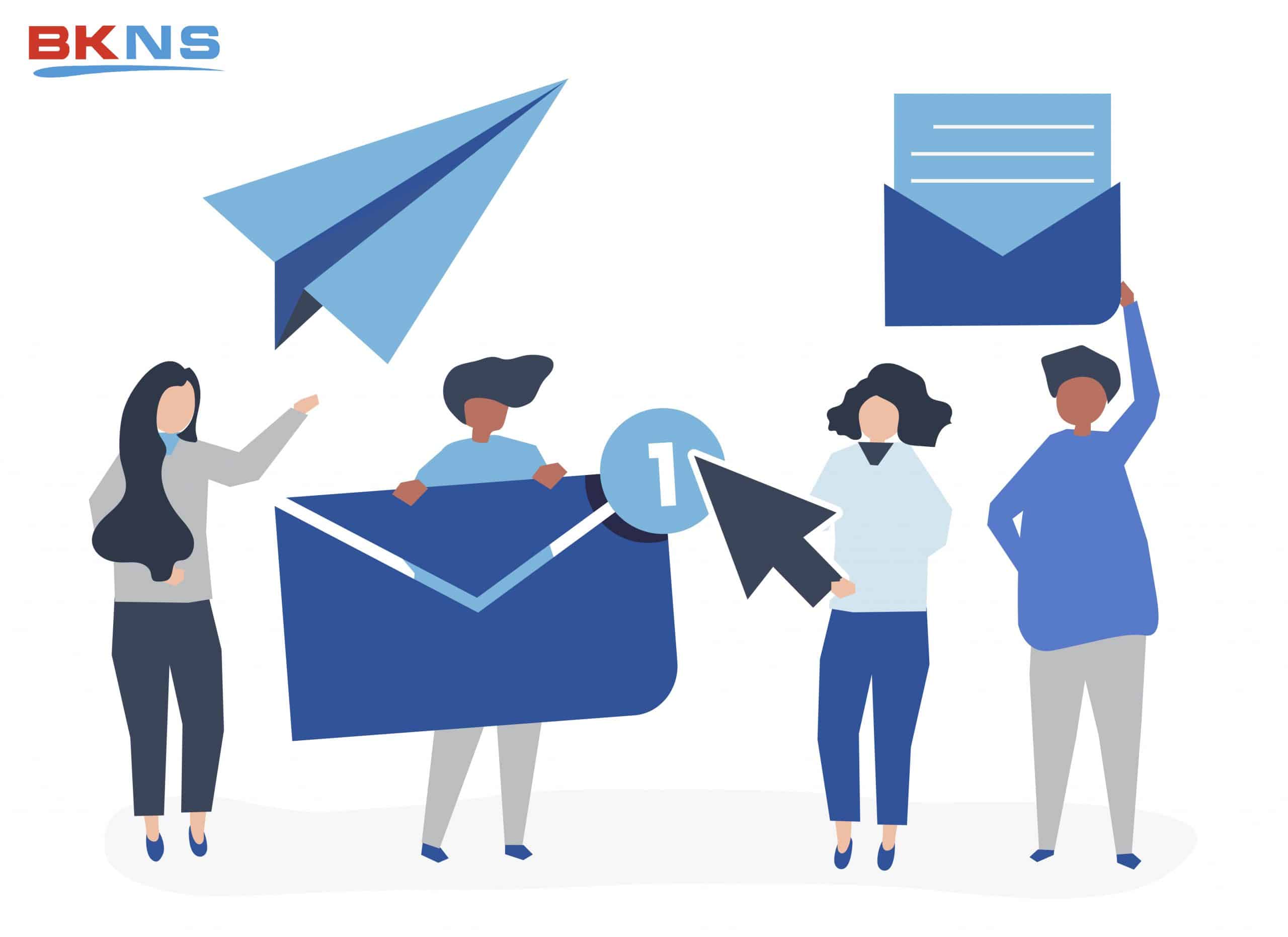 Internally, naming emails to distinguish between groups and departments is necessary. This is to avoid confusion. In addition, the email of each employee participating in the system Email Hosting should follow a uniform rule.
3. Insert signature into Email Hosting
Email Hosting service allows businesses to send a lot of Emails at once. The use both helps Email with professionalism and brand recognition, and helps readers feel more confident.
The signature in the email will include: Sender's name, title, company name, contact phone number, address, company logo, etc.
4. Pay attention to security issues
Use the service Email Hosting can bring many benefits to business. However, once something goes wrong, it affects your entire email system. So choose reputable providers to enhance your information security.
5. Create a password with high security
A password that is considered safe by Email Hosting service will have to be more than 10 characters. It contains both upper and lower case characters, numbers and special characters. In addition, if possible, change the password periodically about once a month for optimal security.
Where is the most reputable place to register for Email Hosting service?
Currently, there are many Email Hosting providers. However to the service Cloud Email Hosting of the BKNS, You will receive the following benefits:
Cloud storage technology and 100% SSD memory usage.
Guaranteed SLA 99.9
Reputable IP address
Safe and secure
Anti-Malware & Viruses
Premium mailbox
Full Email Access Protocol
24/7 support
Email content encryption and 2-factor authentication.
How much is the subscription price for Cloud Email Hosting service?
Email 1

Minimum payment 12 months

42,750 VND /month

Email 2

Minimum payment 12 months

85,500 VND /month

Email 3

Minimum payment 6 months

166,250 VND /month

Email 4

Minimum payment 6 months

285,000 VND /month
Relate to: