You do not understand well about Hosting. Are you wondering which Hosting provider to choose? Let's find out with BKNS!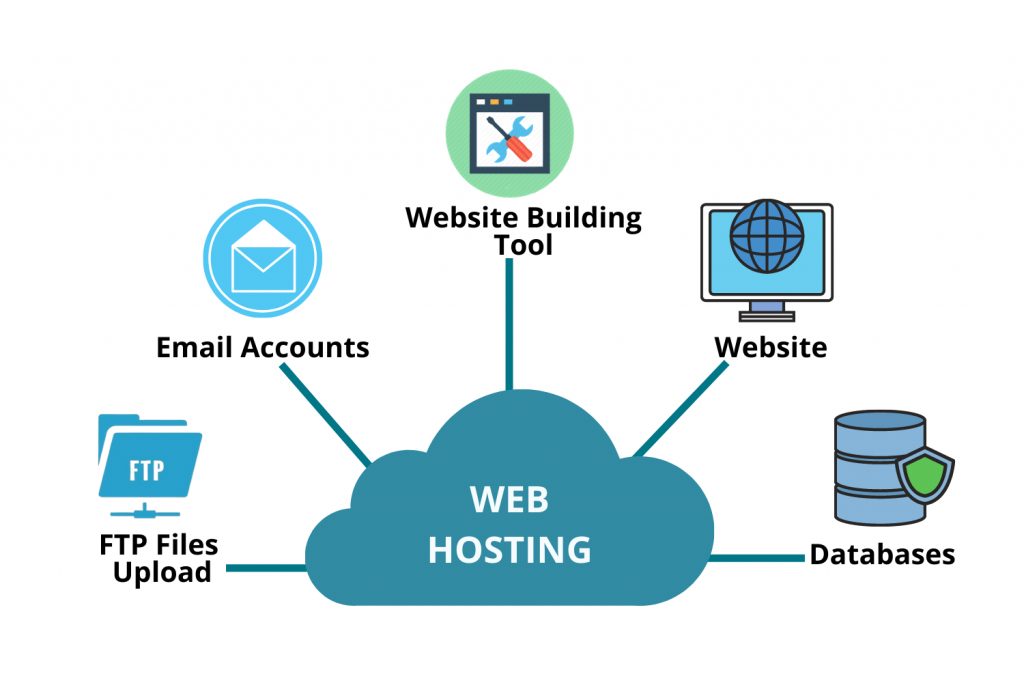 What is Hosting?
Hosting or Web hosting, is a type of storage on the Internet that allows data to be uploaded, published, and accessed by websites. Hosting is storage space divided from Server. When you register to use the Hosting service, you are renting a place on the server's server. That place will contain the data files needed for your website or online application to run.
It can be understood that, if Website is a house, Web Hosting is a piece of land to build that house. Hosting is strong, your website will be of good quality.
Parameters to know in Hosting
Server operating system (OS): Currently, there are two common OS types, Linux and Windows.
+ Linux hosting: Hosting specialized in supporting programming languages ​​PHP, Joomla, open source codes…
+ Hosting Windows: Hosting Windows specializes in supporting programming languages ​​ASP, ASP.Net, HTML…. Because of these Languages, running on Windows Hosting, so when loading the Web, it will be better supported, Hosting Windows has PHP language support, but mainly, the main support is ASP…
Capacity: Storage allows you to upload files to the host.
Bandwidth: Bandwidth is a parameter indicating the maximum amount of information that a website can transfer back and forth each month.
PHP: Supported php version.
Max file: Maximum number of files that can be uploaded to the host.
RAM: Caching.
Addon domain: Number of domains you can point to hosting.
Subdomain: Number of possible subdomains for each domain.
Park domain: Number of domains that can park.
Email accounts: Number of emails included with hosting.
FTP accounts: The number of FTP accounts you can create and use to upload data to the hosting.
Hosting classification
Shared Hosting is a type of web hosting service where many websites are located on one server. It is also the most popular form of web hosting. Your website data will be stored in the same server. The provider will split the resources contained in the server to serve users. That means that all websites coming from different accounts are handled by the same CPU.
This service is suitable for start-up websites with low traffic, this solution is perfect for starting a website.
Advantages:
Low cost.

Suitable for beginners.

The server is preconfigured.

Control panel is easy to use.

The service provider is responsible for the management and operation of the server.
Defect:
Poor security, because many websites use the same server.
Cloud Hosting
Cloud Hosting is a web hosting service using cloud computing technology. This is a superior solution because it not only stores a huge amount of information but also has high security.
This service is suitable for sites such as e-commerce, social networks, resource-intensive websites, projects requiring large bandwidth, etc.
Advantages:
Cost savings.

There is no limit to the number of servers used for a website or a system of websites.

Good uptime.

Own a separate IP.

High security.

Increase performance easily.

Support automatic update, backup and backup data.
VPS Hosting
VPS (Virtual Private Server) is a type of web hosting that also shares the same server. However, the difference with shared hosting is that your web host provider will divide the partition on the server for you. That means a private space on a physical server set up, with your own memory and processor power just for you. This package is suitable for medium-sized businesses and rapidly growing websites.
Advantages:
Own server resources (without having to buy a server).
Heavy traffic from other websites does not affect the performance of your site.
Get root access to the server.
Easy to upgrade.
Highly customizable.
Defect:
The price is higher than the Shared hosting package
Need technical knowledge and server administration knowledge.
WordPress Hosting
WordPress hosting is another form of shared hosting, designed specifically for WordPress website owners. Your server is configured specifically for WordPress and the site comes with pre-installed plugins such as caching plugin and security plugin.
Because of the custom configuration, your site will load faster and run right away with no problems. WordPress hosting usually has many features related to WordPRess such as, custom-designed WordPress themes, drag-and-drop builder and unique tools.
In particular, the server is optimized to run WordPress, the installation and operation of WordPress will be much more efficient on a WordPress hosting.
Advantages:
Low cost (usually it will be the same price as shared hosting).
Easy to use for beginners.
One click installs WordPress.
Good performance for WordPress site.
The technical support team is trained to handle WordPress related issues.
WordPress plugins and themes are pre-installed.
Defect:
Recommended for WordPress sites (can be a problem if you host a variety of websites other than WordPress).
Dedicated Server
Dedicated server is your own physical server, all resources on that server are dedicated to you. Therefore, a dedicated server gives you full control over the server, completely flexible to use. You can configure the server to your liking, choose the operating system and software to use, and install a separate web hosting environment, specifically for your needs.
Advantages:
Full control over server configuration.
Trustworthy (You do not share any resources with anyone).
Root access.
High security.
Defect:
High price.
Technical knowledge and experience in server management are required.
Where to buy reputable Hosting?
BKNS is not only known as one of the top 10 network solution providers in Vietnam. It is also one of the most trusted names in Vietnam Hosting market.
The strength of BKNS is the trend-leading technical foundation and global implementation experience. With more than 10 years of completion and development, BKNS is proud to satisfy over 100,000 domestic and foreign customers.
Some outstanding Hosting at BKNS
Hosting Linux cPanel
The service is operated on BKNS's BKCloud system, so uptime is guaranteed 99.99%.
All data is stored on Cloud Storage system for faster query speed 2 times SSD drive and absolutely safe from hardware failure.
Using CloudLinux operating system makes the Hosting system stable and absolutely safe from Local Hack attacks.
Using Cpanel management system with many powerful features to help customers simplify administration.
Customers can customize the PHP version as well as the PHP settings to suit their source code.
Support automatic installation with more than 350 sets of PHP source code Popular with just 1 click, after 30 seconds, you have the website you want.
Installation support SSL for any domain without private IP.
Free daily backup, free storage for 30 consecutive days.
Hosting WordPress
– WordPress Hosting is built on a highly configurable server platform: High-speed SSD helps increase performance many times compared to HDD, fast processing speed, large data transmission bandwidth.
– WordPress Hosting with Litespeed installed helps increase the speed 6 times compared to regular web hosting.
– Optimized database.
Maximum read and write speed up to more than 550 MB/s.
Random read and write speeds of up to 32 MB/s.
Using cPanel management software, friendly interface, integrated with many Plugins supporting WordPress source code, so users can easily use Hosting and develop websites.
– Better data protection with superior technology solutions
– Automatic Malware scanning and warning for administrators
– Data is backed up continuously for 14 days
– Backup system with 3 levels and stored in 3 different places
– CloudLinux technology helps prevent Hackers from attacking via Local – Attack.
See more website hosting packages of BKNS here:
With the sharing below, BKNS hopes to have answered your questions about Hosting and web hosting services that are suitable for your needs.
Share: