Search engines are the main traffic sources for most websites on the internet. Deindexing Google can take away most of your traffic. In this article, we will show you why your WordPress site is deindexed by Google and what you can do to fix it?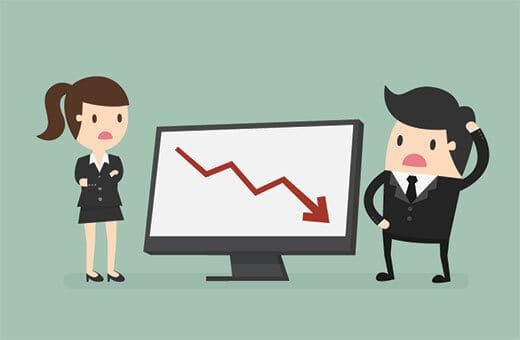 Recover a WordPress site after being deindexed by Google
There are many possible reasons why Google may remove a website from its search category. We will go through the most common reasons that websites are de-indexed.
First of all, you need to review your website content. If a website has illegal and harmful content, Google will not allow it in the search results. Make sure you understand Google's webmaster guidelines.
Let's take a look at some of the possible reasons why Google deindexing a WordPress site.
Check Search Engine Visibility Settings in WordPress
WordPress comes with an option to hide the website from search engines. The purpose of this option is to allow the site to work without search traffic. If you want to increase traffic, you can refer to the article 19 tips to increase website traffic.
It is possible that you, or some other user who is an administrator on the site, accidentally enabled this option.
Simply login to the admin of your WordPress site and go to Settings » Reading page. Scroll to the bottom of the page, there you will find the option to show search engines.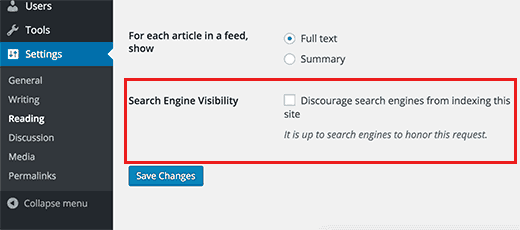 Make sure the box next to it Search Engine Visibility unselected. If it is checked, then you must deselect it, then click Save Changes to save the changes.
Check the site with Google Search Console
Google allows admins to see how Google sees websites with Search Control (formerly a webmaster tool). If you haven't added your WordPress site with Google search control yet, you should do it now.
After signing in to your Google search control account, there are three main sections where Google will directly notify you of what's going on with the site.
Message: This is where Google directly sends messages to the Google search console account.
Crawl errors: If for some reason Google can't survey the site, this is the page that will show the errors.
Security: On this page, Google will show if it detects a security issue with the site. To fix this error, you can refer to the article on handy ways to protect your wordpress site.
Check for malicious code for the site.
One of the most common reasons a website can be deindexed is the distribution of malware. If a WordPress site is hacked, hackers can install a piece of text that may contain malware on users' browsers.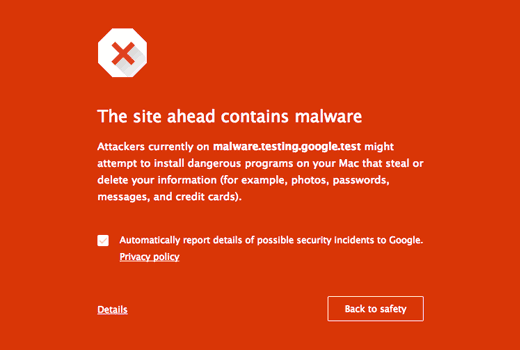 Everyone who visits your site will see a browsing warning in browsers like Google Chrome.
There are many steps to cleaning a hacked website, like locating the infected files, cleaning it or replacing it.
This is why we use iThemes Security Pro on all of our websites.
For those of you who want to do it alone, check out our guide to fixing a hacked WordPress website.
Contact Google
Once you have done all the steps mentioned above, you can contact Google and ask them to review the site.
First make sure that the site has complied with Google's administrative quality guidelines, and that you have thoroughly checked the site.
If you are sure that the site is clean and secure, then you can only submit one request for a review.
We hope this article helped you learn why your WordPress site is deindexed by Google and how you can improve it. What do you think about this, let us know what you think by leaving a comment. Leave a comment below the post. We also hope you enjoyed our FAQ: All you need to know about the Google mobile-first index