Kaspersky Anti-virus software is no stranger to technology users. This is a product of a world famous software manufacturer and distributor – Kaspersky La. However, for some reason you do not want to continue using but do not know how to remove Kaspersky antivirus? Please refer to the article "How to remove Kaspersky anti-virus software" below of BKNS to know more about the steps!
1. Overview of Kaspersky Anti-Virus Software
Before sharing how to remove Kaspersky anti-virus software, let's have an overview of this software together!
Kaspersky Kaspersky Lab anti-virus software. This software is designed for phones, computers, tablets with the effect of timely detecting and removing malicious viruses, hacker attacks, data theft fraud, spam processing,… Outstanding features of Kaspersky anti-virus software:
Scan and remove viruses on time

Smart and flexible scanning and antivirus including quick scan, full scan, external device scan, selective scan, etc.

The feature of automatically updating data from the server

Self-defense, not allowing other software to access, change or attack
2. How to remove Kaspersky anti-virus software
To remove Kaspersky anti-virus software, follow these steps:
Step 1: Download Kaspersky's software removal tool here: https://www.kaspersky.com/downloads/thank-you/free-virus-removal-tool
Step 2: Click on the downloaded file
Step 3: Press Accept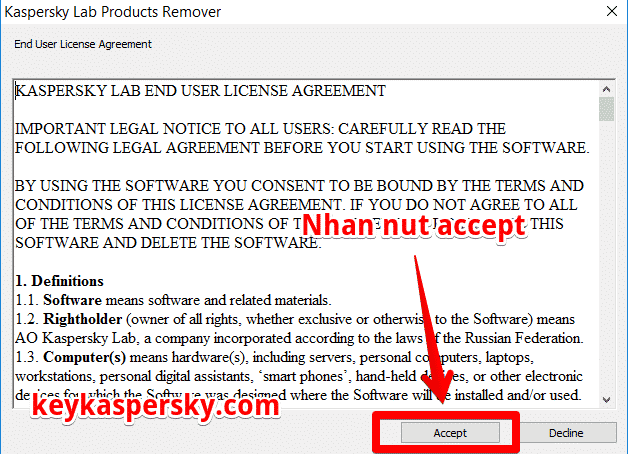 Step 4: Enter the confirmation code
Step 5: Select the version of Kaspersky you want to remove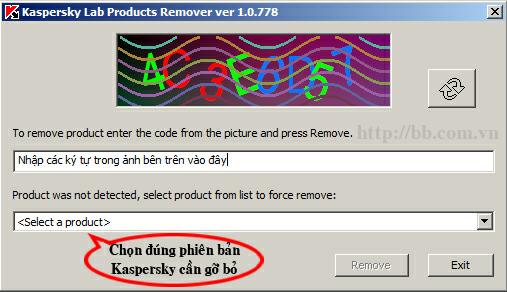 Articles to help you know how to remove Kaspersky anti-virus software simple and fast. You have followed the instructions correctly but still have not succeeded or have a faster way to do it, please share with BKNS by leaving a comment below the article. Website https://www.bkns.vn/ often share with you useful articles about information technology services, network solutions, please visit often!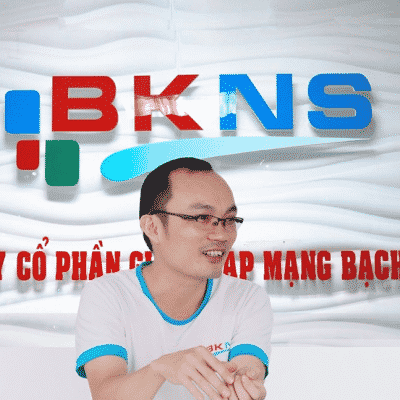 My name is Thinh Hanh, currently the CEO of BKNS. I will provide you with information technology services and network solutions in the fastest and most effective way.