This article BKNS guides you to install the software Imunify360 on the server Cpanel and Directadmin, more specifically for those of you who register to use the Imunify360 section at BKNS.
About Imunify360 concept, benefits, features and management of Imunify360 software, you can refer to details. BKNS presented in the article about Imunify360.
Back to the installation, after you have registered to use the Imunify360 service, BKNS will receive the server's IP address information and conduct the Active License within 10-20 minutes.
Follow the steps below to install the software Imunify360 onto your server.
Step 1: Connect the SSH management interface and run the installation command (In case you already have a license according to the registered IP address).
# wget https://repo.imunify360.cloudlinux.com/defence360/i360deploy.sh
# bash i360deploy.sh
Installation will take approx 15 – 30 minutes, you just need to wait until the command is completed to install the software Imunify360 done.
Step 2: Check status after installation.
# service imunify360 status

You can log in to the management interface of Cpanel there are Directadmin and find Imunify360 Plugin appears on the management interface.
With Directadmin: Extra Features -> Imunify360.

With Cpanel: WHM Home -> Plugin -> Imunify360.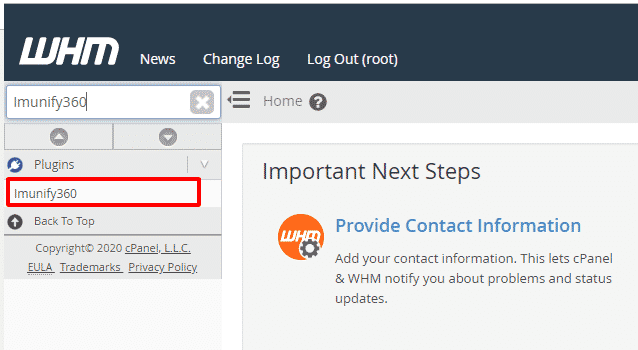 You click select and access the software management interface Imunify360.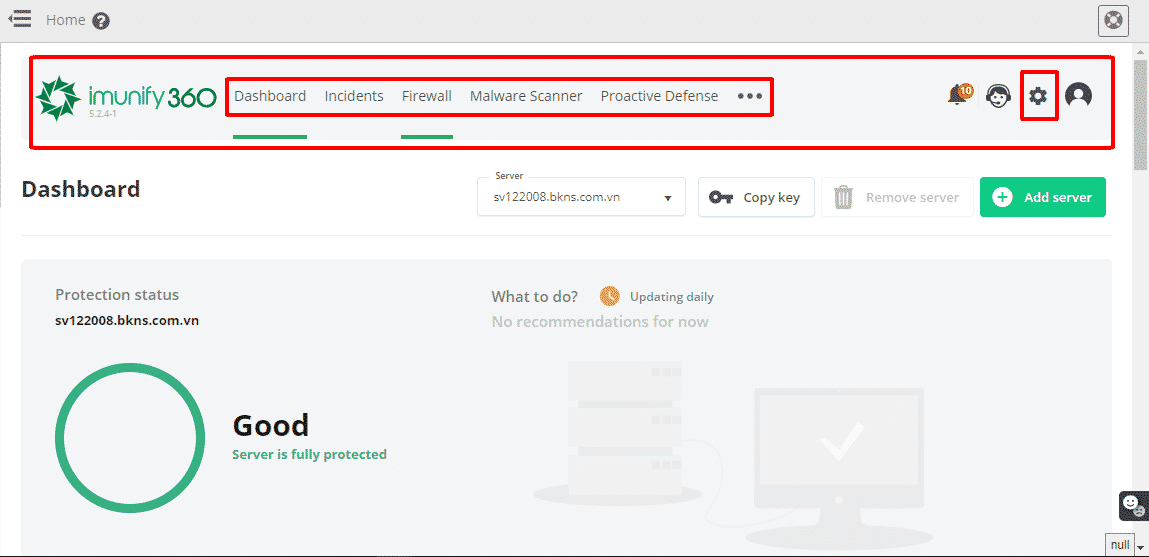 Those are simple steps for you to install the software Imunify360For detailed management instructions, you can refer here.
Good luck!
Hao Pham – Technical Department!