Step 1: You log in to DirectAdmin using user mode.
Step 2: From the toolbar on the left, select Account Manager -> SSL Certificates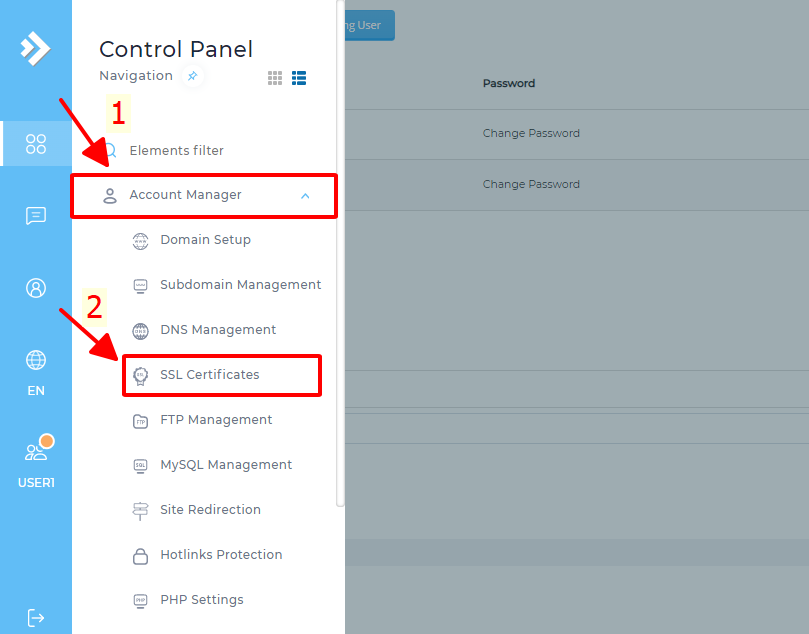 Step 3: Select the domain to install SSL at number 1, next you tick Force SSL with https redirect and then click save to change the web to https, finally tick Paste a pre-generated certificate and key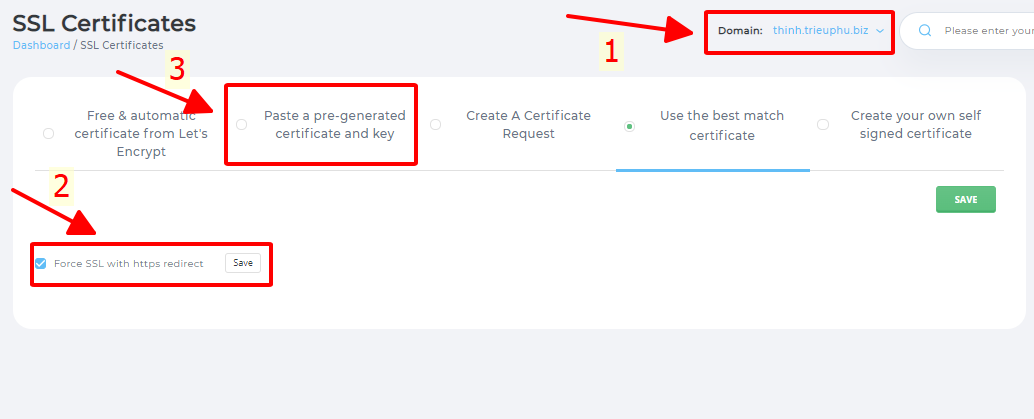 Step 4: Paste the Keys as shown below then click Save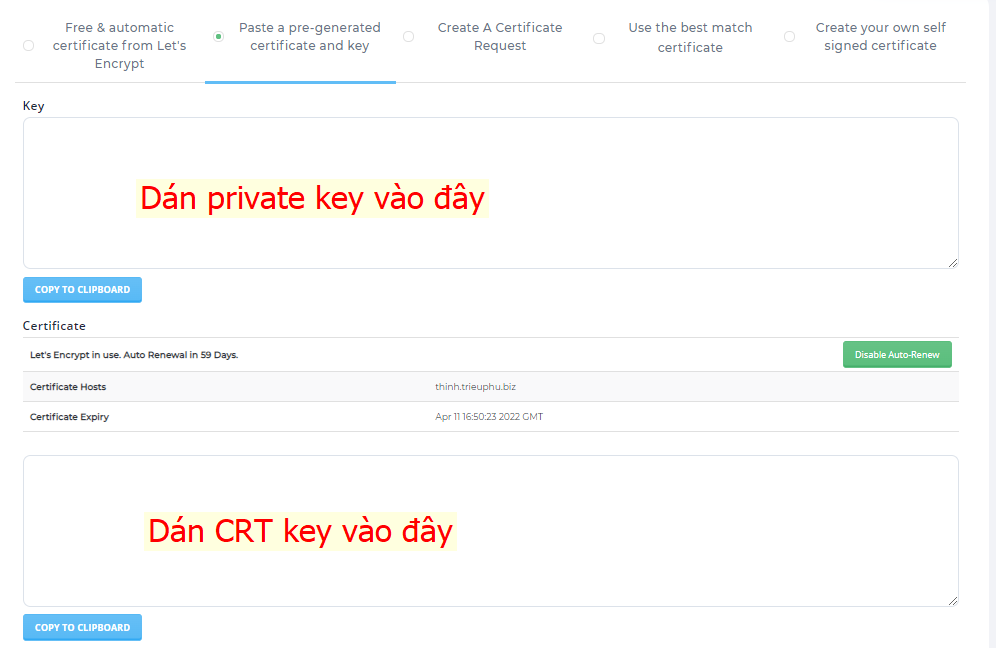 Step 5: Click on SSL CA Certificate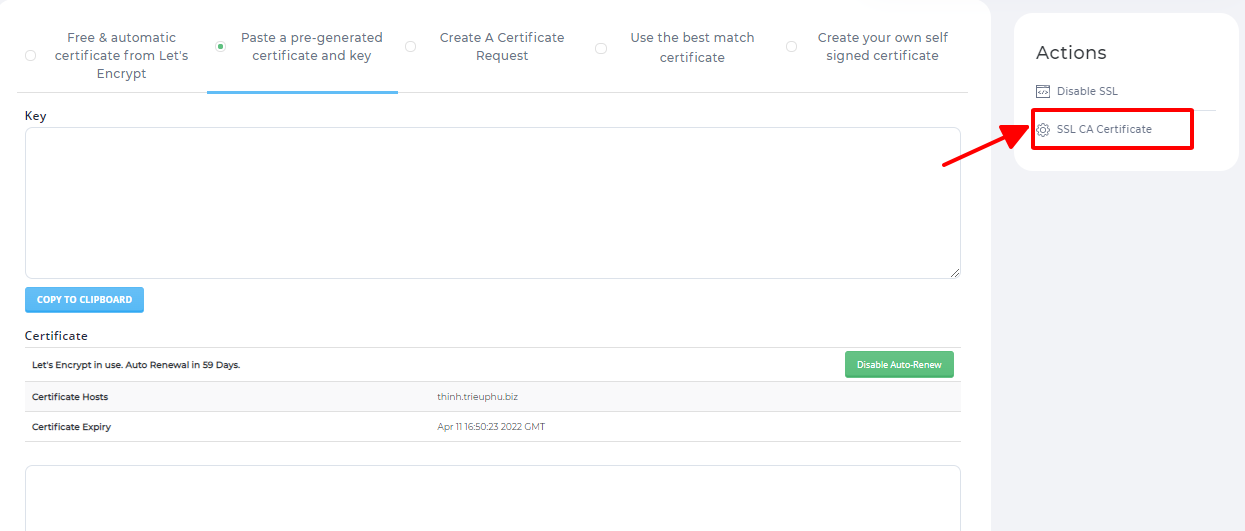 Step 6: Enter information then click Save

Here's how SSL settings for the above website hosting Directadmin, or on the Cloud VPS that BKNS has shared with you.
Good luck!
Thinh – BKNS