Step 1: Convert SSL installation file to Pfx . file format
Visit the conversion page: https://ssl.bkns.vn/ssl-tools/ssl-converter.html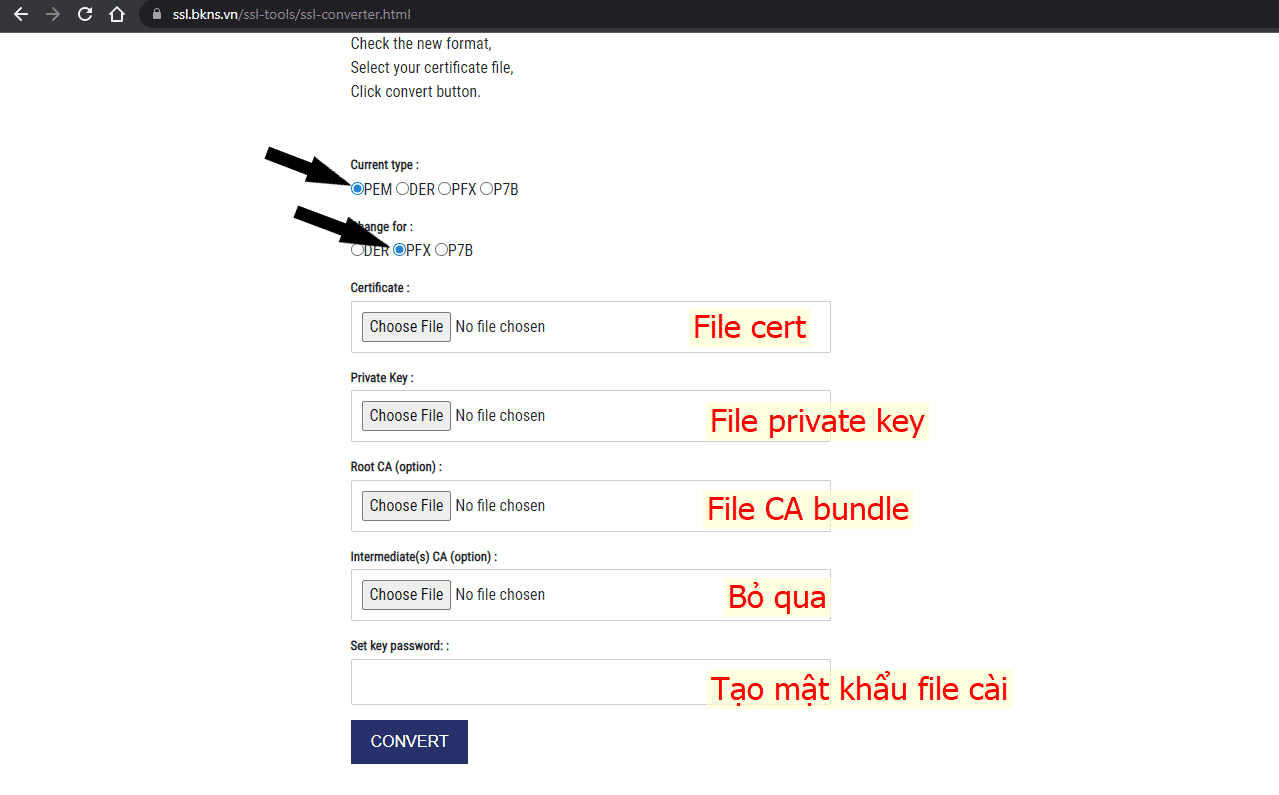 Step 2: Import SSL into IIS
Use the converted file in step 1 to import it into IIS
Open IIS and double click on "Server Certificates" as shown below: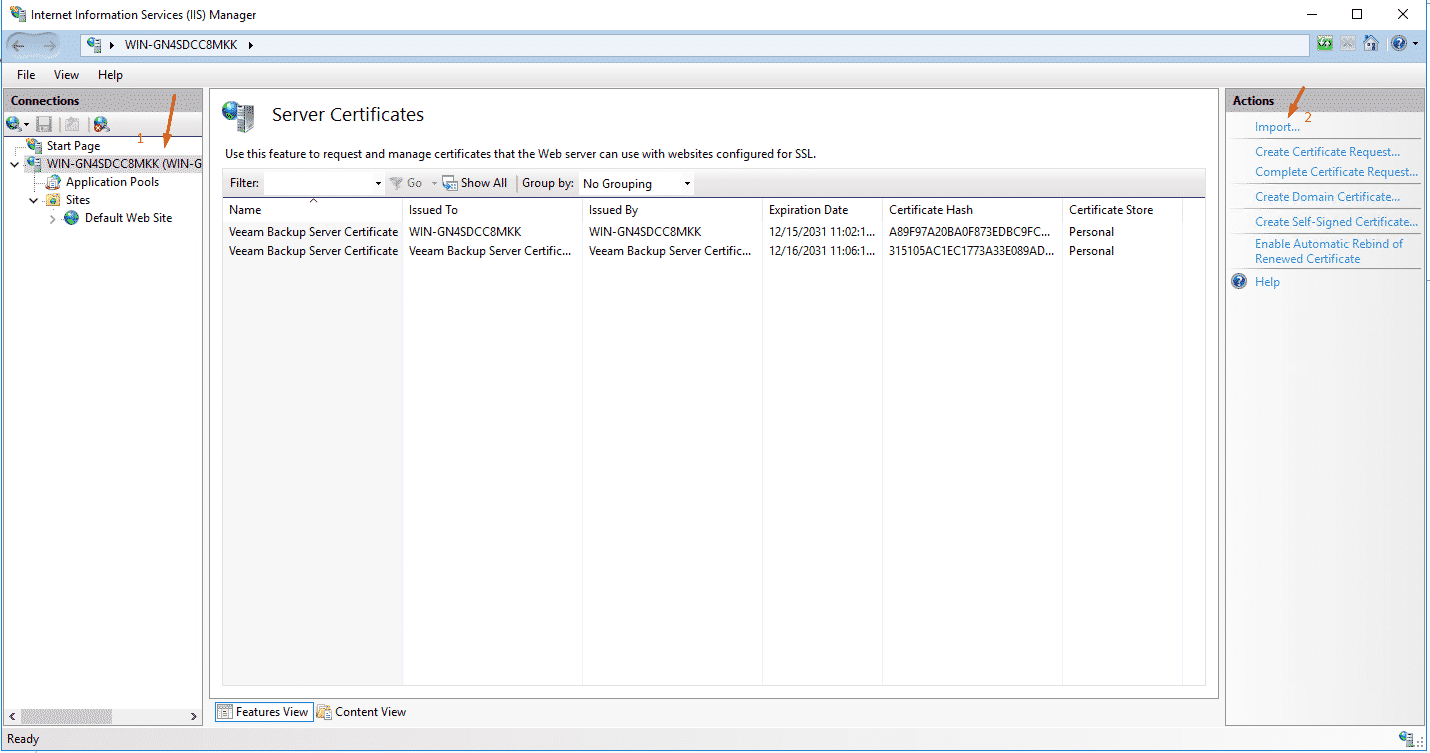 Import file to install SSL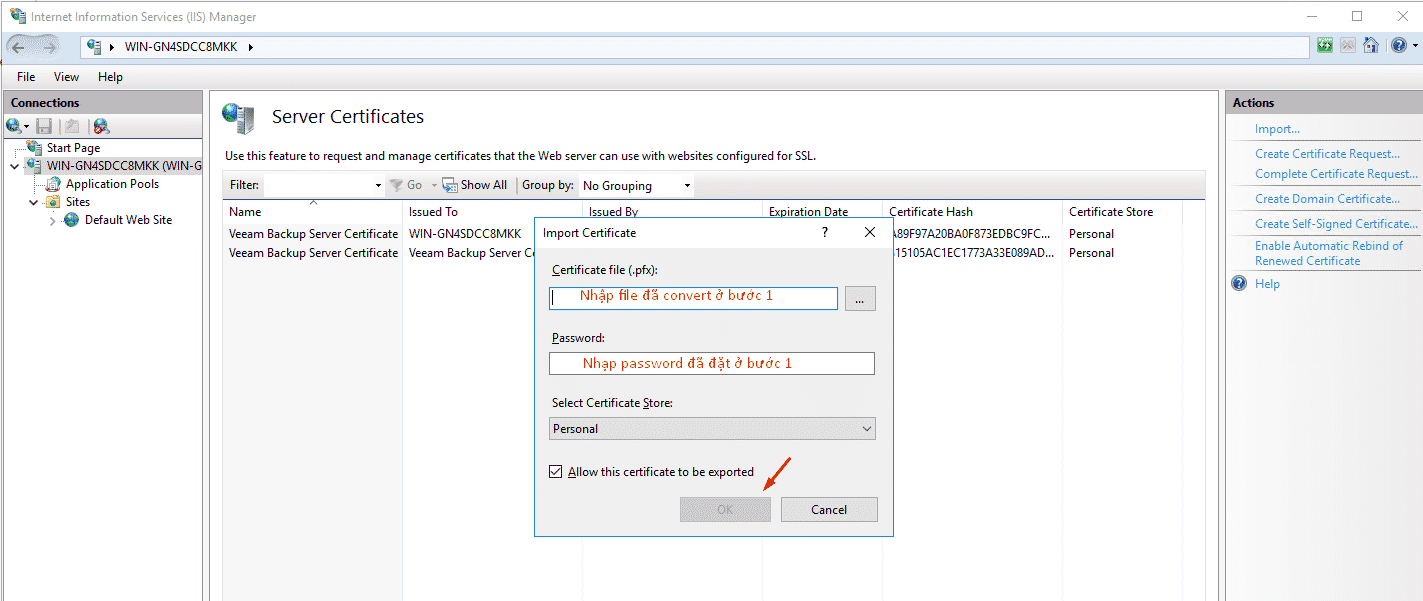 A new window will appear, choose file ssl.pfx just created in step 1 and enter password enter and press "OK" to save as shown above.
Step 3: Configure the website to use the imported SSL

Select the website to install SSL
Select Bindings…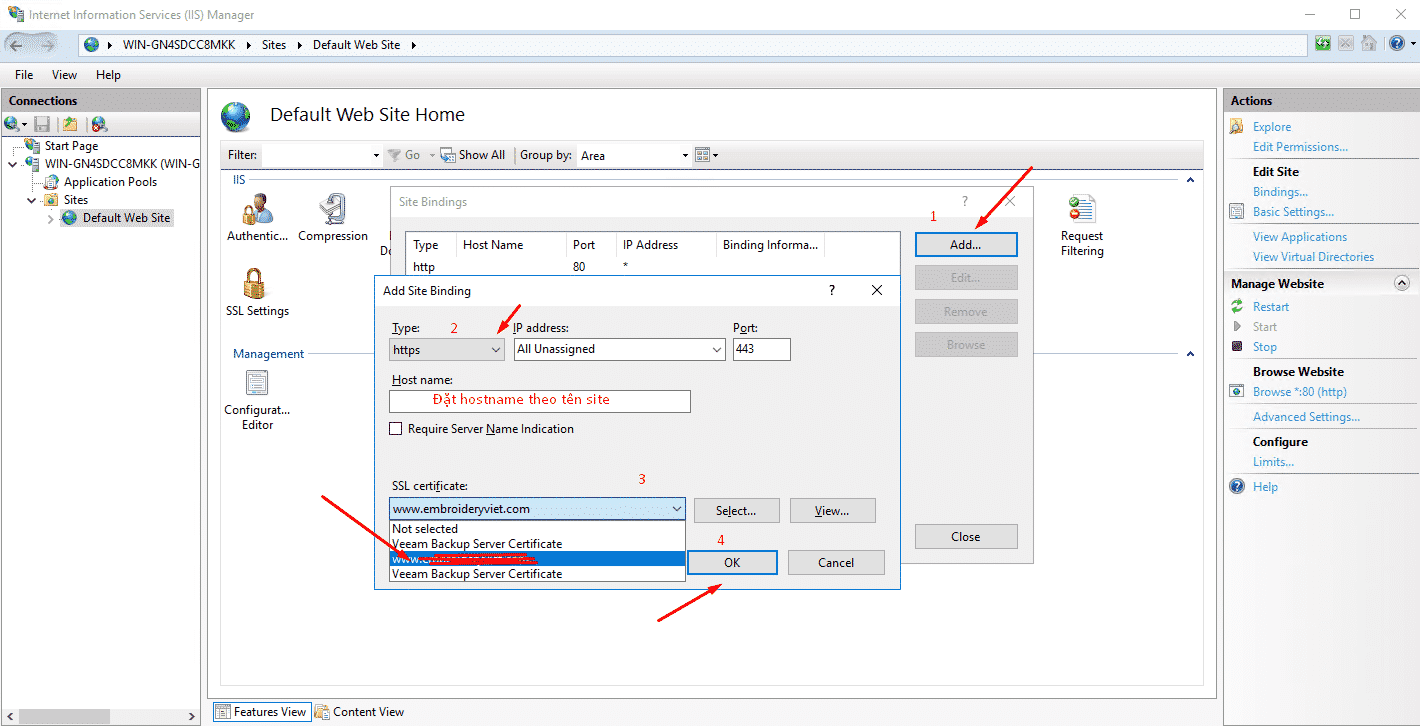 Select protocol Https and certificate as shown above. Press OK to save
Step 4: Check the SSL key again
After adding SSL . Select close to close the window and access the website via https link. If the browser shows the padlock as successful.
Or use via test tool here.
Wishing you success!
Linh BKNS