Change login link on WordPress There are many benefits for website administrators, so many users are in need of changing links. In the following article, BKNS will guide you to change the login link on WordPress for your reference. Let's follow along.
Change login link without plugin
Step 1: Create a new file
On a text editor notepadd++ you start creating a new file then save it to your root directory. Name this file whatever you want to be your new login link. In this picture name it new-login.php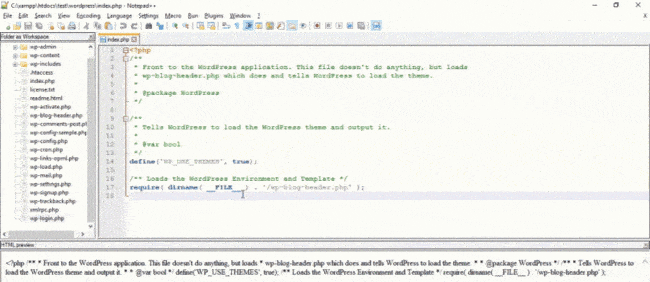 Step 2: Copy and paste the code
You open the file wp-login.php, then select the whole code and you copy it to your new file. Then you save.

Step 3: Find and replace wp-login.php
Full replacement wp-login.php is equal to new-login.php. Then select the key combination Ctrl+H to replace as shown below: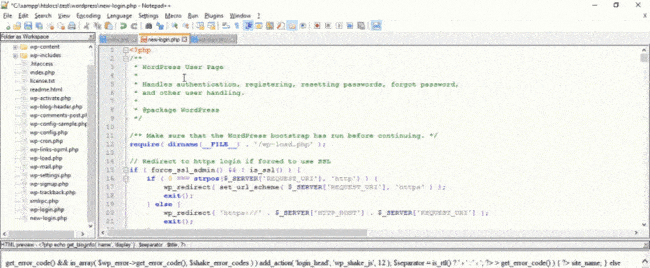 Step 4: Delete files wp-login.php
Delete files wp-login.php but you still have a backup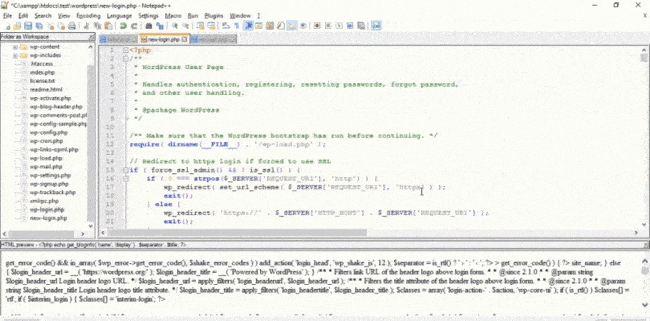 Step 5: Check out the new login link
You can now log in using the newly changed link.

How to change WordPress login link with Plugin
Here are some plugins to help you change the wordpress login link for your reference:
WPS Hide Login
HC Custom WP-admin URL
Custom Login URL
The first is for the WPS Hide Login plugin. The advantage of this plugin is that it's extremely light, so it won't slow down your website. Besides, this plugin does not remove the default links, but only makes them inaccessible to users. Users will access the WordPress admin through new links created by the link changer. This has a great effect for users as if you want to delete the plugin, your website will return to the old state with the default link.

Here are the steps to help you install the plugin.
On the WordPress Dashboard you choose Plugin then choose Add New you enter to search WPS Hide Login as shown below: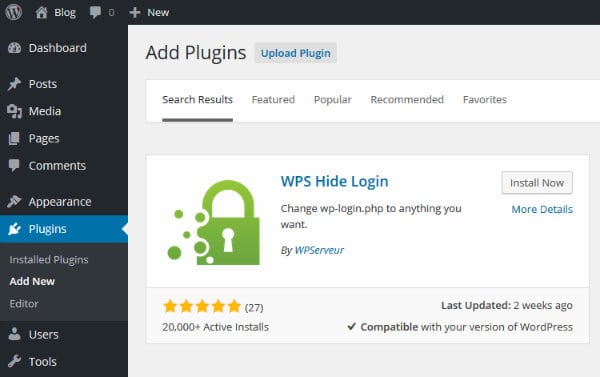 Next you need to go to Settings and select General. Drag your mouse to the bottom of the screen and you will see the WPS Hide Login section. If it is blank, you need to enter the login link you want to change. Finally, to save the login link, select Save changes as shown below:

Then you start accessing the new link on the computer screen, it will display the following:

Benefits of changing the login link
Here are some benefits for users when changing the login link on wordpress:
Rebrand the entire login screen: changed the login link while also making the default login screen something more aesthetically pleasing.
Hide WordPress Vulnerabilities: WordPress already accounts for a quarter of the users on the internet so it's a popular platform which also means that any vulnerability or error is quickly publicized on forums or websites. news society. From there, attackers will find weaknesses to attack your website. However, changing the login link is a way to protect your website itself.
Protection against Brute Force Attack: Change the login link to protect against the most common type of website security breach. This means that when users use the default login links, wp-admin and wp-login will be easier to attack by bad guys. Conversely, when you change your login link, it will make it difficult for bad guys to attack your website.
The article on BKNS has guided to change the login link on WordPress for your reference. Hopefully through the above article you can change the login link for the website. If you have any questions about the article, please leave a comment below, we will be happy to answer your questions. In addition, do not forget to visit the website bkns.vn for more information.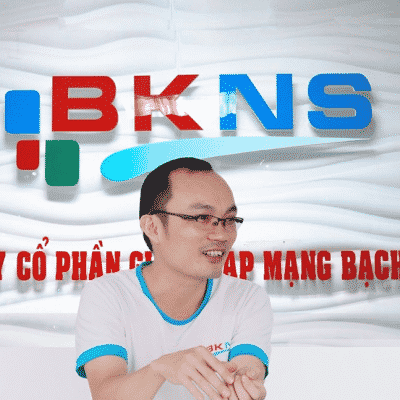 My name is Thinh Hanh, currently the CEO of BKNS. I will provide you with information technology services and network solutions in the fastest and most effective way.