Many of you have questions about the problem Hosting Windows support free SSL installation and how to install? And the answer is that all Hosting at BKNS support the free SSL installation feature, in this article BKNS will show you how Free SSL installation on Windows hosting fastest and simplest.
Step 1: Log in to Windows Hosting administration: Go to Hosting Settings to Enable SSL/TLS Support and press Apply below.
Photo 1: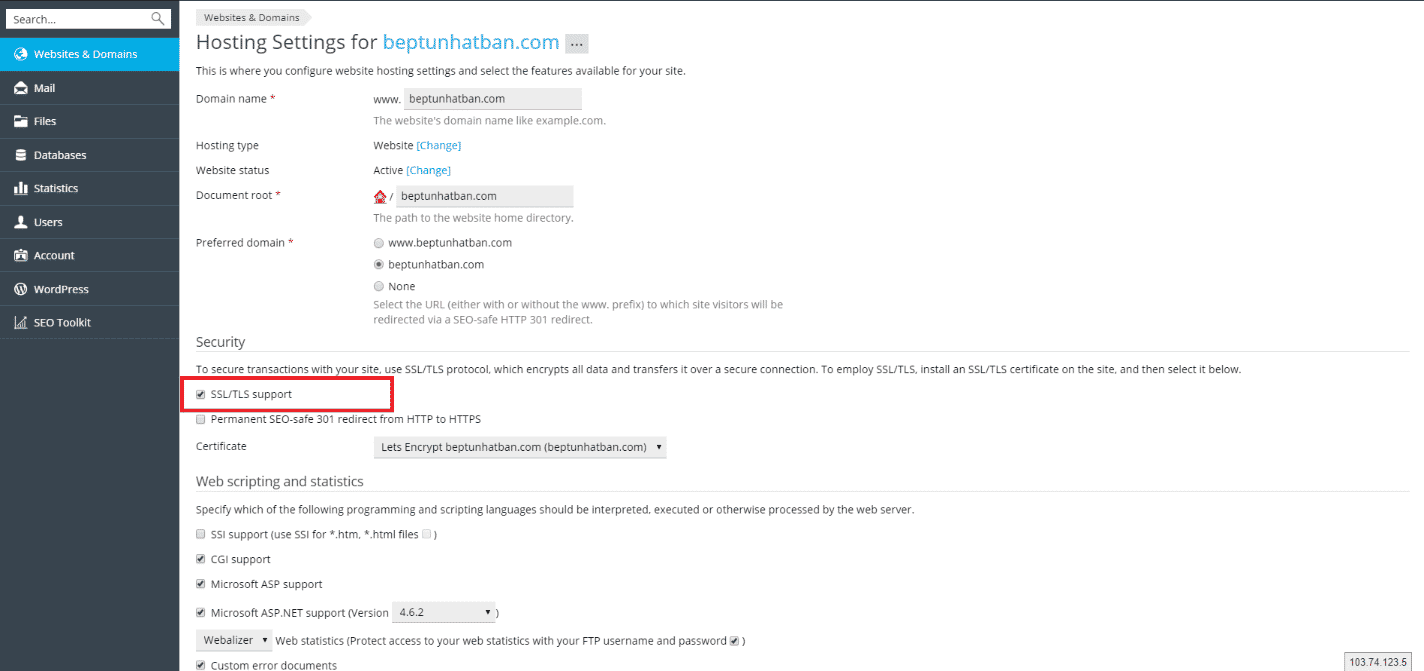 Photo 2: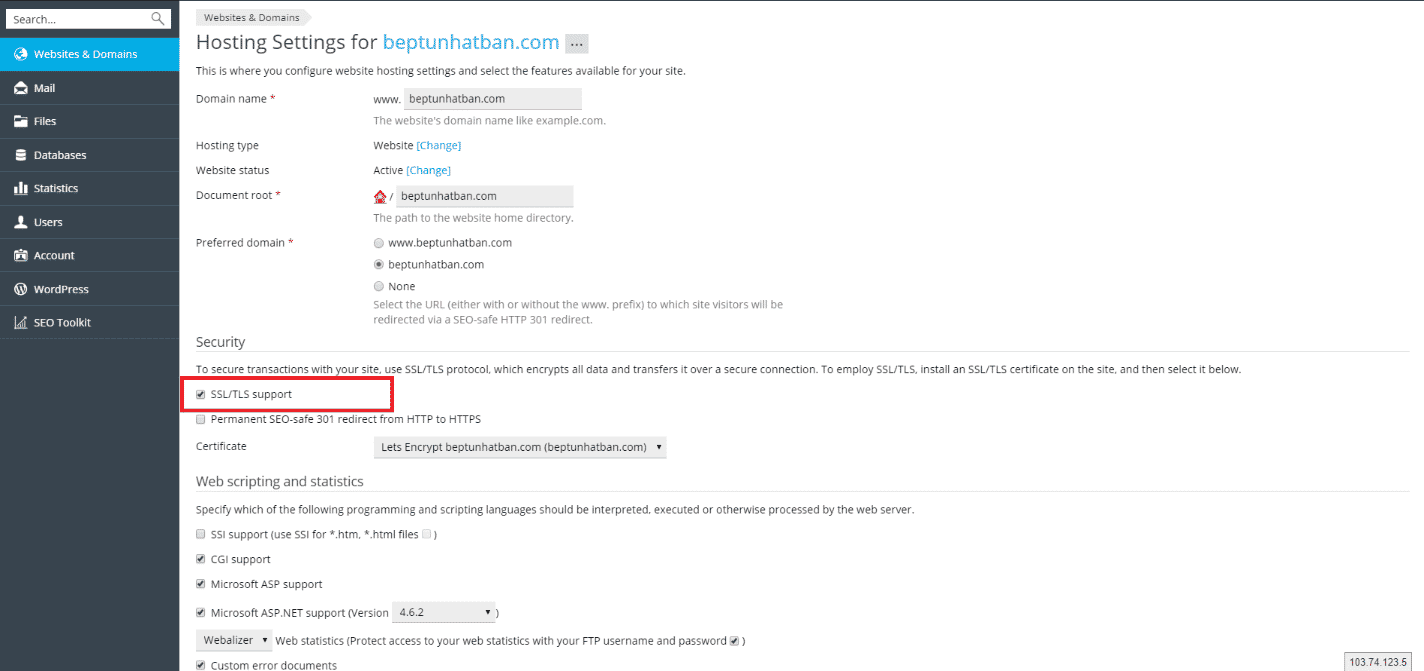 Step 2: Select item Let's Encrypt to install SSL for the domain name.
Photo 3: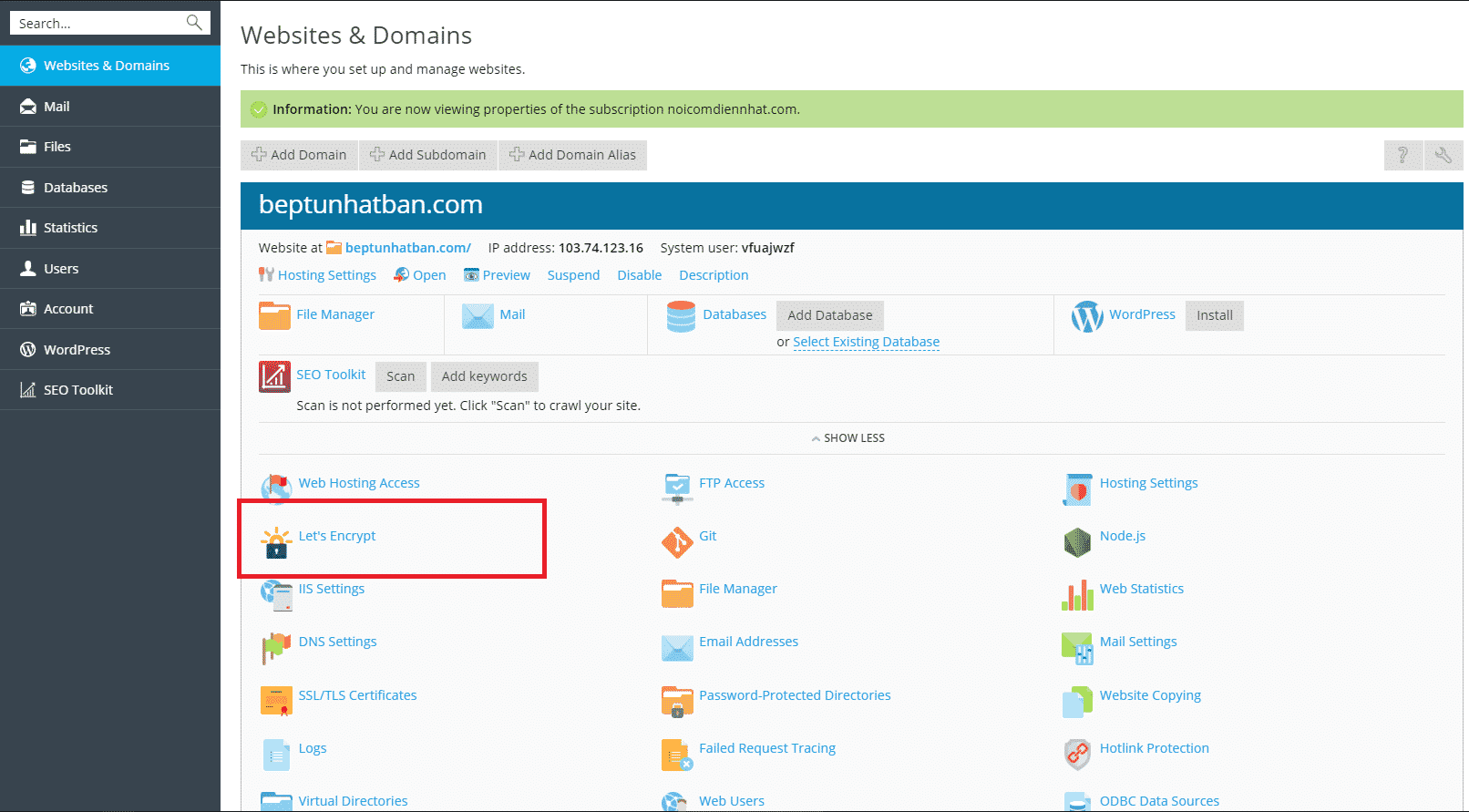 Photo 4: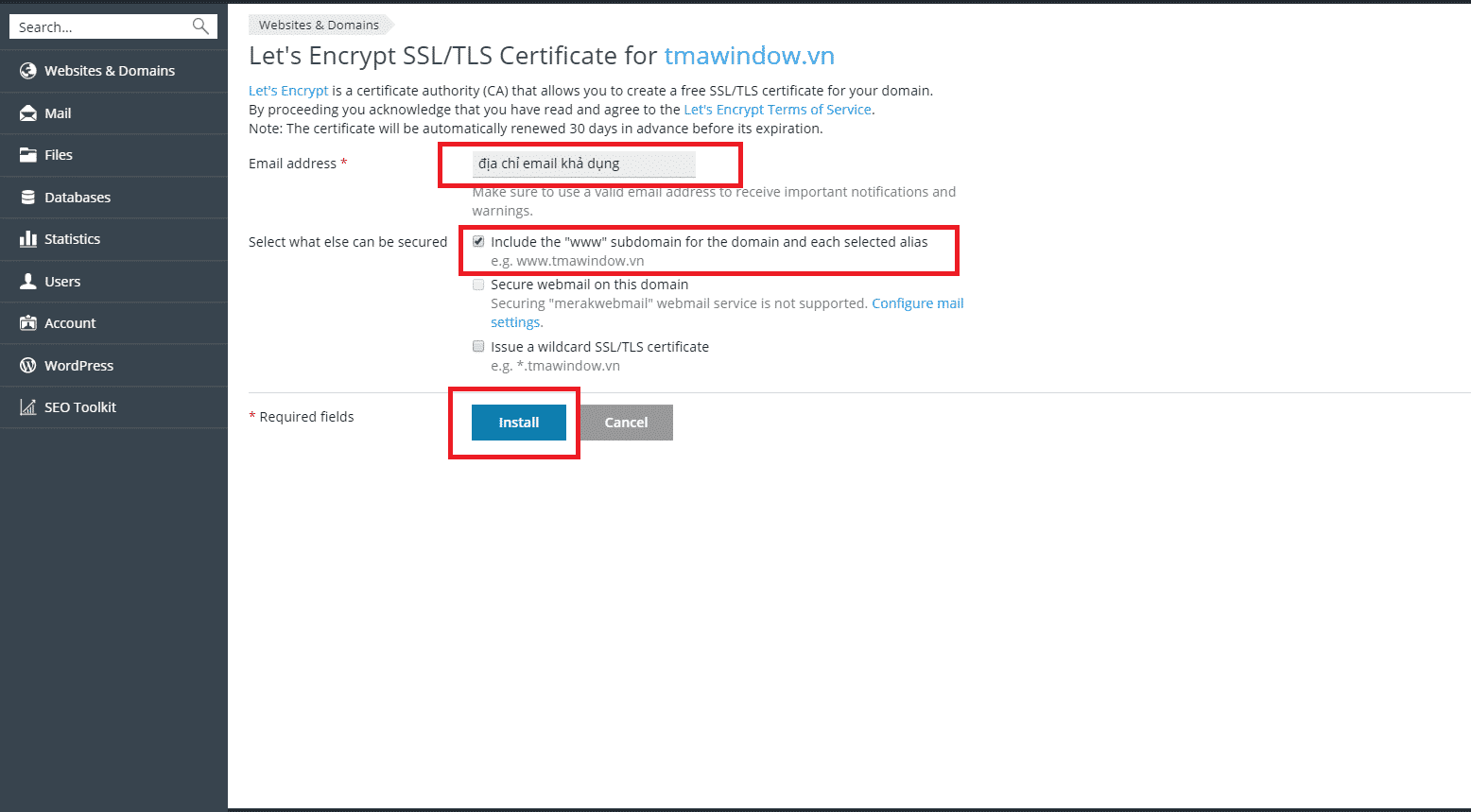 Step 3: Go back to the Hosting Setting to connect SSL for the corresponding domain just installed then press Apply below.
Photo 5:
Please clear your browser cache and visit the website again to check the SSL status for the domain name according to the link https://mydomain.com
Attention: In case the SSL is not displayed, the green key is because the website code still contains http:// links. You can access the following link: https://www.bkns.vn/ssl-tools/why-no-padlock.html and enter your domain name to check http:// links exist and redirect to https:// to activate green key for SSL.
Good luck!
Hao Pham – Technical Department!