Hosting is a must for anyone who wants to start a website. There are many types of Hosting available in the market today. So what type of hosting will be for you and what is the price to buy WordPress hosting? Let's BKNS Find out through the article below.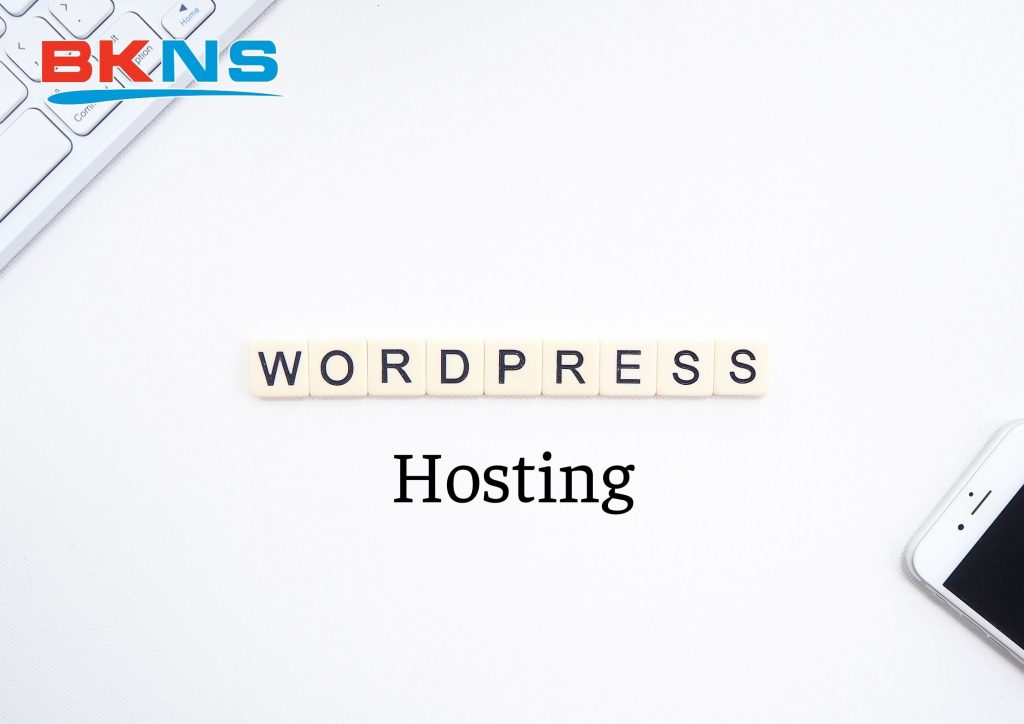 What does the cost of a website include?
There are several factors you need to consider before calculating the cost of a website, and all of them can vary depending on your needs. However, basically, the cost of building a website will focus on the following items:
Hosting price
Domain
Content Creation
Graphic design
Web development
Marketing
In this article, we will specifically look at item 1 – Hosting price
Web Hosting is an extremely important element of a website. It affects not only the potential performance of the website, but also the overall budget. Because you will have to pay for Web Hosting during the time you maintain your website.
How much does it cost to buy hosting?
Currently, there are many types of Web Hosting, the most popular are still Shared Hosting and VPS Hosting and WordPress Hosting.
For Shared Hosting, the cost to pay will range from 20,000 VND – 500,000 VND per month. Although it has a moderate cost, its quality is also worth experiencing.
As for VPS Hosting, the price to buy this hosting will be about 140,000 VND – 1,500,000 VND. Of course, VPS will have a lot of advantages compared to Shared Hosting. However, that comes with a rather high price tag.
What is WordPress Hosting?
Like common Hosting, WordPress Hosting is also used to upload and store the website's data to the internet. But WordPress Hosting is optimized specifically for WordPress Web to optimize speed, page load time and especially user experience.
Please refer to the price list below for WordPress Hosting.
one year -5%

2 years -20%

3 years -30%

5 years -40%
WPCP01

Minimum payment 06 months

47,500 VND /month

1 GB

30 GB

02

05

04

03

ten

04

Unlimited

01 Core

01 GB

WPCP02

Minimum payment 06 months

74,100 VND /month

1.5 GB

Unlimited

03

Unlimited

Unlimited

Unlimited

Unlimited

05

Unlimited

01 Core

01 GB

WPCP03

Minimum payment 03 months

104,500 VND /month

2 GB

Unlimited

04

Unlimited

Unlimited

Unlimited

Unlimited

07

Unlimited

01 Core

1.5 GB

WPCP04

Minimum payment 03 months

137,750 VND /month

3 GB

Unlimited

05

Unlimited

Unlimited

Unlimited

Unlimited

twelfth

Unlimited

01 Core

1.5 GB

WPCP05

Minimum payment 01 month

190,000 VND /month

5 GB

Unlimited

06

Unlimited

Unlimited

Unlimited

Unlimited

15

Unlimited

02 Core

02 GB

WPCP06

Minimum payment 01 month

237,500 VND /month

8 GB

Unlimited

08

Unlimited

Unlimited

Unlimited

Unlimited

16

Unlimited

02 Core

2.5 GB

WPCP07

Minimum payment 01 month

370,500 VND /month

15 GB

Unlimited

ten

Unlimited

Unlimited

Unlimited

Unlimited

16

Unlimited

03 Core

2.5 GB

475,000 VND /month

30 GB

Unlimited

15

Unlimited

Unlimited

Unlimited

Unlimited

20

Unlimited

03 Core

2.5 GB
Maybe you are interested: