VPS is a high-tech website hosting service. Today, VPS is very popular with individuals and businesses. Have you ever heard the term SSD Cloud VPS? If you haven't heard it, you must read this article. As this article will help you clarify: SSD Cloud VPS What is and why should choose this type of web hosting service. Discover now!
SSD CLOUD What is VPS?
SSD Cloud VPS is a term to refer to a VPS virtual server service that is fully resourced by SSD data hard drives. This hard drive is also known as a semiconductor hard drive. SSD is used to store data and has fast data access speed. Its speed can be 300 times faster than traditional hard drive.
In this type of service, the provider uses a physical SSD drive on their physical server to provide resources for the VPS virtual server.
Advantages of SSD Cloud VPS
SSD hard drive has very fast performance and data access speed. It is 300 times faster than an HHD hard drive.

The risk of hardware failure is low since it has no moving parts by itself.
Fast boot speed should save more time than HDD Cloud VPS.
High privacy and security. Since SSD Cloud VPS is equipped with Cpanel control panel, DirectAdmin supports users with the highest administrative rights.
Disadvantages of SSD Cloud VPS
The cost of renting SSD virtual servers will be higher than virtual servers with HDD.
SSD hard drives have no warning signals to users after a period of use.
Sudden data loss is possible if the user does not enable real-time backup.
Difference between SSD Cloud VPS and HDD Cloud VPS
1. Speed
SSD Cloud VPS only takes a few tens of seconds to start up and takes 3.5 – 10 microseconds to access data. If you are looking for a hosting service with high access speed, this is a good choice.
Meanwhile, HDD Cloud VPS has a longer boot time and data retrieval speed 300 times slower than SSD.
2. Data fragmentation
With HDD, the data is fragmented, which causes loss of access time due to the small distribution of data
With an SSD with a removable memory chip structure and files and databases are partitioned on it, the ability to fragment data is lower.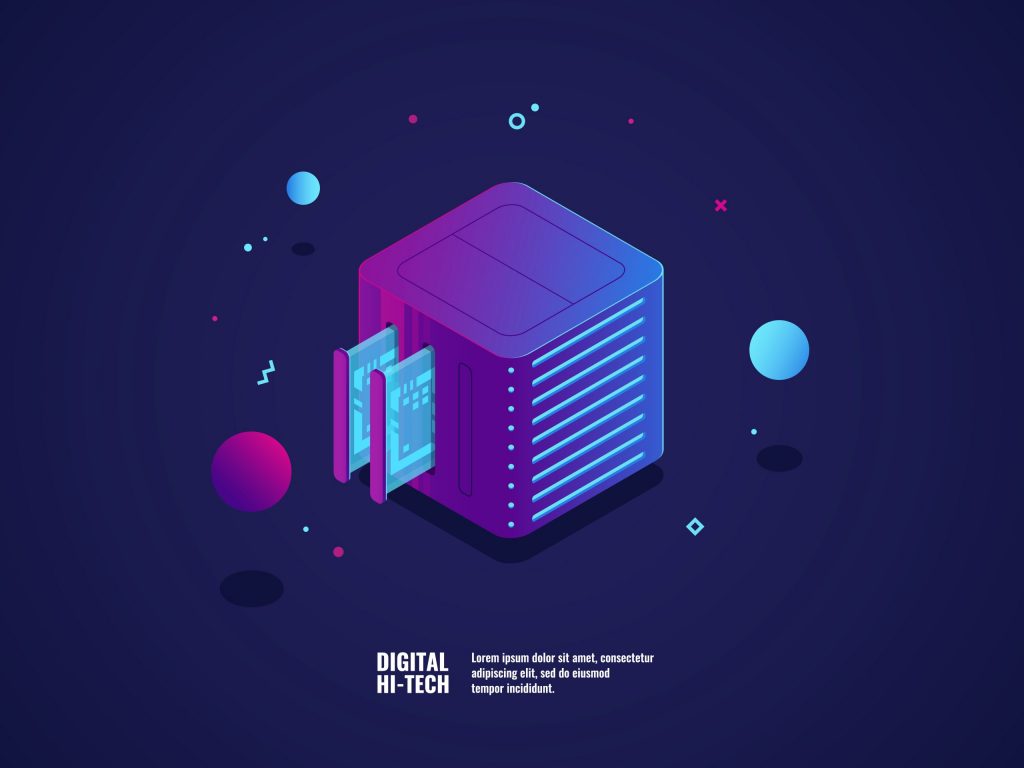 3. Physical Durability
SSD hard drives are durable thanks to their fixed construction and no active devices inside.
On the other hand, HHD hard drives have a lower endurance because the internal device operates continuously and generates heat.
4. Noise
Since there are no moving parts, VPS SSD makes less noise than VPS HDD.
5. Power Consumption
The power consumption of VPS SSD is 30 – 60% lower than VPS HDD, saving 6 – 10W. This also means that SSDs have a longer lifespan and save money on expensive cooling and cooling systems.
6. Popularity
Nowadays, although SSD virtual server costs more than HDD virtual server, it is more commonly used. Because of its outstanding performance.
Which is the best SSD CLOUD VPS service provider?
BKNS is a virtual server service provider that uses 100% SSD hard drives.

With 12 years of experience, BKNS ensures to bring customers the most modern VPS service in the market at extremely affordable prices. Committed to 99.99% uptime and 24/7/356 sleepless support team.

You can see the price list and service parameters SSD VPS belong to BKNS here!

Sign up for a 7-day free trial of VPS SSD service here!

When signing up for any package VPS which at BKNS, You will get:
| | |
| --- | --- |
| Unlimited Bandwidth | Free SSL certificate let's encrypt |
| IPV4 address: 01 | Free IPv6/56 |
| Weekly data backup | Free trial: 07 days |
| 24/7 support | Support transferring data from other NCC to BKNS. |
| Free Direct Admin | Requires separate configuration |
>>> See more:
window.fbAsyncInit = function() {
FB.init({
appId : '1652139035060867',
xfbml : true,
version : 'v2.5'
});
};
(function(d, s, id){
var js, fjs = d.getElementsByTagName(s)[0];
if (d.getElementById(id)) {return;}
js = d.createElement(s); js.id = id;
js.src = "https://connect.facebook.net/en_US/sdk.js";
fjs.parentNode.insertBefore(js, fjs);
}(document, 'script', 'facebook-jssdk'));