Website owners always want each article on the site to bring the most detailed information to customers, but still have to ensure brevity and conciseness. To do this, you need the help of plugins that help display shortened posts wordpress. In the following article, BKNS will provide you with plugin to collapse posts in wordpress.
1. Easy Custom Auto Excerpt
Easy Custom Auto Excerpt will help you to trim or show more description on homepage or post page. You can add custom text at the end of the text and read more buttons with 40 predefined styles included with this plugin.
After being used plugin cho wordpress You don't have to do all the stuff manually just switch to the profile settings, word length settings and the job is done. In addition, this also allows users to automatically extract images or code for images, and from there you can customize the thumbnail for the snippet.
The price to own this plugin for 1 page is 10 USD, 5 pages is 15 USD, 25 pages is 25 USD. Unlimited pages is 40 USD
Features of this plugin bring:
You can display the read more button as plain text or as a button.

This plugin automatically preserves snippets for images and shortcodes.

You can easily change the text size, font style and image properties from the admin area.

Through the custom CSS editor, you will be able to change the style and design of the buttons
2. Read More Without Refresh
Read More Without Refresh is 1 plugin to collapse posts in wordpress. This plugin helps users to read more details about services without refreshing the page. Besides, you can also use this plugin to fulfill your SEO needs and serve your visitors for a great sensory experience. You can also place the shortcode anywhere on your website. Along with that this plugin. Especially when using this plugin, users will have an additional free demo and video tutorial available on youtube. What is impressive about this plugin is that it is free to install and extremely fast.
Features of the plugin:
You can place a read more button after any paragraph or text.

This plugin automatically hides predefined content with the help of shortcodes

Visitors will receive a read more button right on the page without having to reload it again.

This plugin is compatible with all the latest WordPress versions.
3. Read More
How to create read more wordpress? Visitors can comfortably read the content in posts and pages using this plugin. Read More make it possible for users to hide their long content and where to place buttons Read more After each paragraph will display your website content in more detail.
You can enable or disable the buttons from the settings option. Moreover, this plugin will boost SEO and visitor experience without you affecting them in a negative way. Possessing such a useful function, this plugin is completely free to install for users to experience.
Features of this plugin:
With this plugin, you can easily set custom size and width of the button through the panel settings

You can customize the height of the buttons from the WordPress admin panel.

This plugin will help you increase the time your customers stay on your website with the read more button in the plugin menu.

In addition, you can also adjust the font size of the buttons.
4. Read More Excerpt Link
How to insert read more tag in wordpress? You can consult Read More Excerpt Link plugin. This plugin can trim content while adding buttons Read more. You can change the text length from the read more button by default or customize the defined length of the button to be 55 words. In addition, Read More Excerpt Link is completely free to install.
Character of Read More Excerpt Link:
From the read more menu, you can also easily modify the read more link.

The plugin can help you to regularly display the button link if a snippet is specified.

You can also easily change the default button length from the settings menu.
Articles on BKNS have provided you with plugin to collapse posts in wordpress for your reference. If you have any questions about the article, please leave a comment below, we will be happy to answer your questions. Also, don't forget to visit the website bkns.vn for more information.
>> Learn more: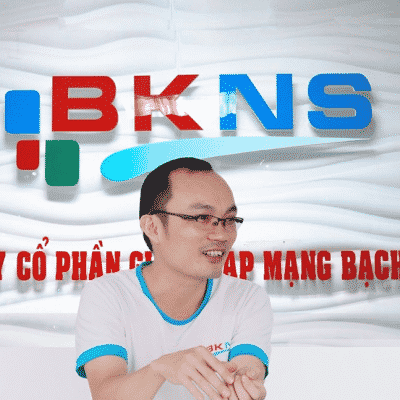 My name is Thinh Hanh, currently the CEO of BKNS. I will provide you with information technology services and network solutions in the fastest and most effective way.