Kaspersky is one of the antivirus software Computer system security is popular today. But there are still a large number of users who do not know Kaspersky anti-virus software What is it and how to use it? Let's follow the article below.
1. What is Kaspersky anti-virus software?
Kaspersky Anti-Virus Software It is rated by users as one of the most effective anti-virus software available today. It has many diverse versions aimed to suit all users today.
Kaspersky software will protect computer devices against threats such as:
Websites containing malware, spam messages, spam messages, etc.

Stealing remote control

Avoid stealing personal information with screen capture programs, keyloggers, etc.

Viruses, Trojans, worms and other malicious applications…
Specific features of removal software Kaspersky:
Simple interface, easy to use, supports Vietnamese or English language, can easily switch languages ​​with keyboard shortcuts

Search and remove viruses and malware with scanning modes: external, selective, quick scan, etc.

Kaspersky works to protect and control all data in memory, hard drive, devices such as USB, memory card, …
Kaspersky has 2 versions: Kaspersky internet security and Kaspersky antivirus. In there:
Kaspersky internet security: is a more advanced version, including all the features of Kaspersky antivirus, suitable for computer users with an internet connection, with a firewall system to prevent outside attacks.
Kaspersky antivirus: is the version suitable for computer users not connected to wifi and internet, not integrated.
2. How to use Kaspersky anti-virus software
Step 1: Search the search bar to download the installation file free Kaspersky anti-virus software about the machine. Next you start the package to start the installation operation.
On the first window, you choose Continue.
Step 2: Next to the next interface, the computer will suggest you to add Kaspersky Security Network programs, free VPN applications that increase the safety of your computer to install.
In case you do not need to install, uncheck the suggestions and then select Install to install.
Step 3: Finally you need to wait a while to install the package files. During the installation and downloading process, the computer needs a stable connection to download and install the data automatically until it is complete. Installation time is based on configuration.
Step 4: After completing the installation you choose Done to finish.
Step 5: Go to the software copyright activation registration interface. In case you have a Kaspersky account ready to use, you just need to log in. If not, click Register now.
Here, you enter information including your email address and password. Finally, you choose Create an account to set up a Kaspersky antivirus account.
After completing the above steps, it also means that you have successfully installed Kaspersky anti-virus software.
Step 6: On the main interface you will see the time to use the software is 1 year. When the expiry date expires, reactivation will be automatic. The security features that appear on the interface are basic features.
Along with more advanced features like Protection for all devices, Parental Control, Privacy Protection, Safe Money, then you need to pay if you want to experience.
Step 7: At the main interface, you choose Database Update for the purpose of performing database updates.
Then choose Run update to perform the update.
Step 8: In the main interface, select Scan. At this point, Kaspersky will give users 4 options to scan for viruses on multiple machines, including:
External Device Scan: scan external devices such as USB or portable hard drives.
Selective Scan: scan by selected partition
Quick Scan: fast scan
Full Scan: scan the whole system
If scanning by selected partition, select Add to add folders. Then you click the folder or drive partition you want to scan, next you choose Select.
After selecting the item, go to select Run scan to Kaspersky start scanning the computer system of the user's choice.
Step 9: When finished, Kaspersky will send you the scan results to the user. If you want to find out detailed information about the report, click Detailed report.
Step 10: Next you select the gear icon Protection. You will be added to some of the security options the program offers. You can turn it off or on to use.
So in the above article, BKNS has provided you with the necessary information about Kaspersky anti-virus software. If you have any questions about this article, please leave a comment below for support. Don't forget to visit the website bkns.vn for more useful information.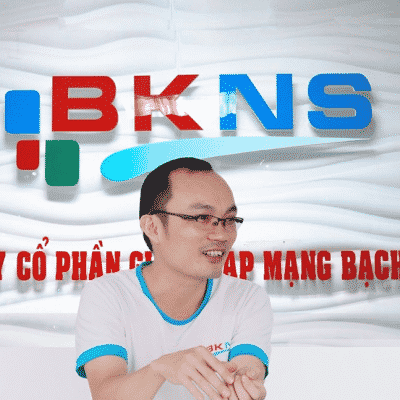 My name is Thinh Hanh, currently the CEO of BKNS. I will provide you with information technology services and network solutions in the fastest and most effective way.