When setting up a website for their business, many businesses are interested in Reseller Server Hosting. So what is Reseller Hosting and what role does it play for businesses? Let's find out with BKNS through the article below.
What is Reseller Server Hosting?
Reseller server hosting (or reseller hosting) is a type of web hosting. This account is like an agent that can create a smaller hosting account for others. These accounts will buy Reseller accounts from suppliers and then resell them to customers to generate profits for themselves.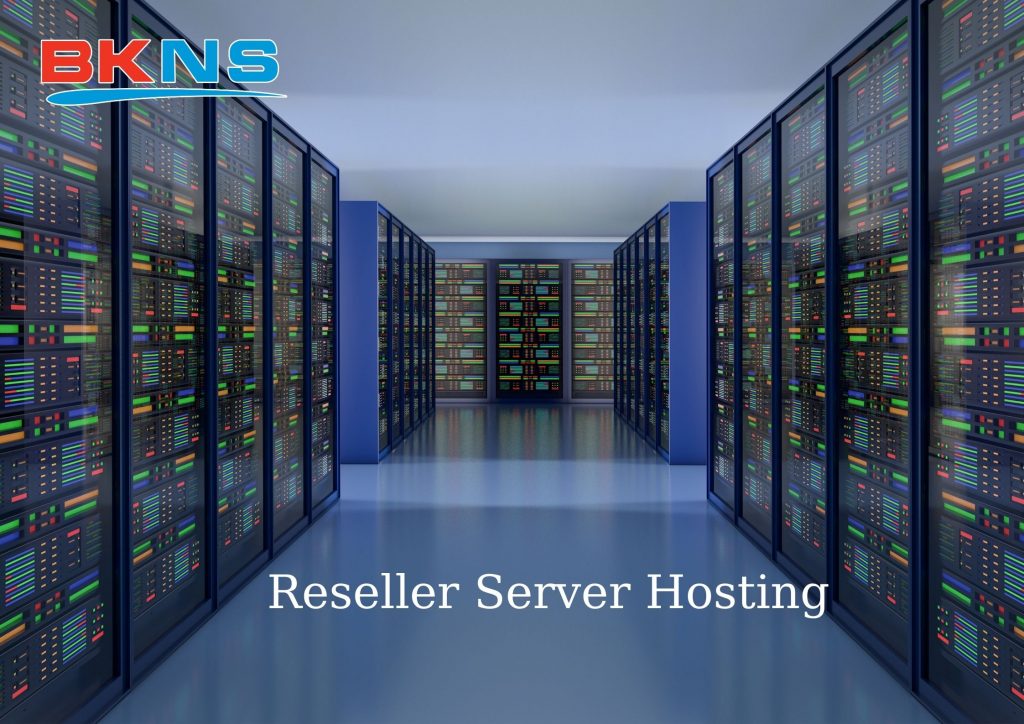 Web hosting agency is considered a service that bundles services available from real servers or from major providers. The typical Reseller hosting might be a web design and development company, etc. This is also a cost-effective solution for startups.
Most Reseller Server Hosting can create their own services and pricing. These hosting packages have their own specifications and usually do not match anyone. For many resellers can establish their brand through control panel and server.
Reseller Server can be considered as a relationship between a buyer and a seller. Web hosting companies lease resources on servers to resellers to distribute to customers at their own rates.
The role of Reseller Server Hosting in the business
To use Reseller Hosting, Users do not need to have too deep technical knowledge. This will be handled by the vendors responsible for maintaining the hardware and infrastructure. When there is any problem, the supplier will help you handle it. This is completely understandable when they are service providers. Their task is to ensure the service for you during use. When you use the service, if you encounter any problems, please contact BKNS for support.
Main functions of Reseller hosting:
Free User Support
Using SSL for domain hosting ensures customer security
Use SSL for user accounts so that customer information is not exposed.
Advantages and disadvantages of Reseller Server Hosting.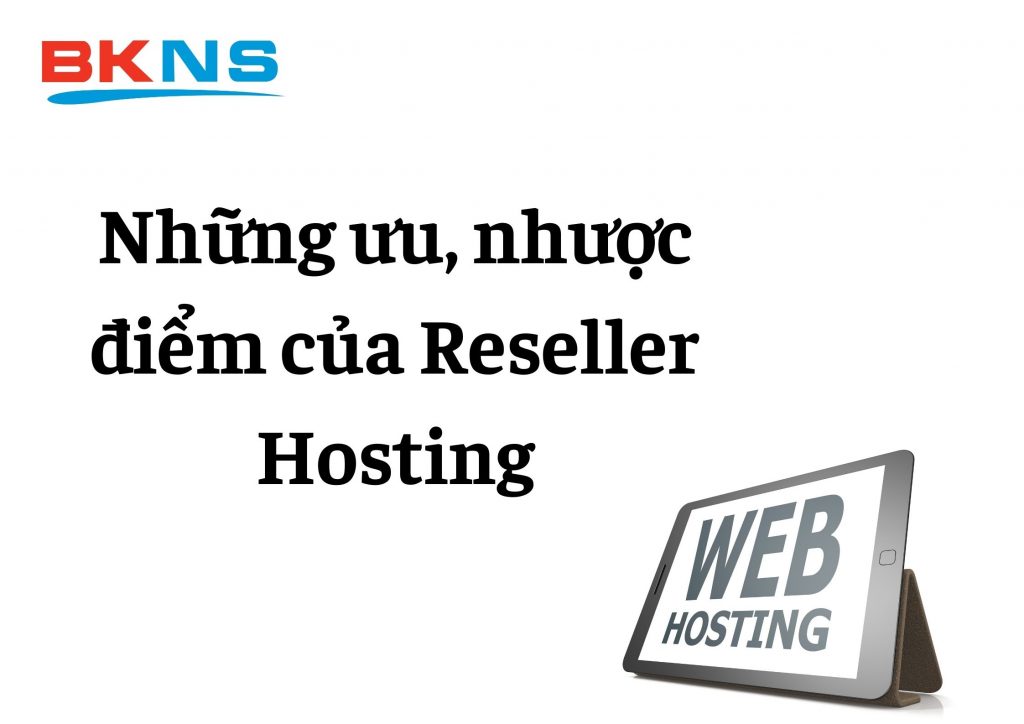 Advantage
Easy to use because Reseller Hosting always owns the control panel Control Panel private. Anyone can use it because the familiarization process is extremely simple.
When using Reseller Hosting, users are always handled by technical support staff when problems or problems occur.
Surprisingly cheap prices range from $2 – $12/month.
If you buy Reseller Hosting at reputable providers, you will experience the web at high speed and without interruption.
When using Reseller Hosting, customers will be installed useful software to run the web page. It's very simple, just choose Reseller Hosting and install the WordPress source code.
Defect
The Reseller Hosting plan has stopped using resources, some distributors have stopped the processor CPU, bandwidth or Hard drive capacity.
Due to using the same server system, if other websites are attacked, users will be more or less affected.
Sometimes Reseller Hosting will lose connection (downtime) that prevents the user from accessing the site.
Reseller Hosting is only suitable for small and medium web pages (about 0-5000 queries per day).
BKNS is committed to providing quality Reseller Hosting service
The main factors that evaluate the reputation of a leading hosting distributor in Vietnam are the quality of hosting and the services they provide to users.
The technical parameters that determine the performance of the host are as follows: speed, bandwidth, hard drive, domain name… will help users choose the best hosting service provider in Vietnam for themselves.
When renting a package Reseller Server Hosting, you will be served enthusiastically by the staff at BKNS. This contributes to the efficiency of business operations. On the contrary, if in the process of using this service pack, there are some interruptions, the enterprise will suffer some unexpected losses.
Understanding this, BKNS ensure ready to bring users quality hosting service packages with specifications and affordable prices.
Let's consult the price list with BKNS Reseller Hosting below:
one year -5%

2 years -20%

3 years -30%

5 years -40%
RL01

Minimum payment 03 months

178,600 VND /month

RL02

Minimum payment 01 month

370,500 VND /month

RL03

Minimum payment 01 month

750,500 VND /month

RL04

Minimum payment 01 month

1,092,500 VND /month
Maybe you are interested: