What is SMS Marketing? Sms marketing is a part of mobile marketing, which is marketing activities through sending sms (messages) to phone users. From there, achieving the purposes of advertising, introducing products, thanking and appreciating customers and meeting the marketing goal of reaching and interacting with many audiences.
What is SMS Marketing?
SMS is an acronym for Short Message Service. Combining the meanings of SMS and Marketing, SMS Marketing is defined:
SMS Marketing is marketing activities in which messages are sent to customers using messaging services. And SMS Marketing is a component of Mobile Marketing.
The messages used in SMS advertising campaigns are extremely diverse. Depending on the goal, you can use sales messages, service introductions, promotions or simply happy birthday messages to customers, etc. However, the most important feature of SMS Marketing is the content of the message that needs to be short.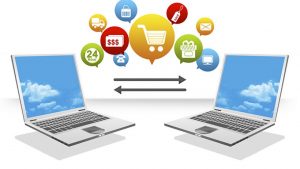 Forms of SMS Marketing
SMS Marketing has many forms, used for many different purposes. Includes the following forms:
SMS Brandname: The message has a brand name in the sender section. High identifier value. But only supports one-way messages (send only). SMS Brandname is the only form that allows sending promotional messages.
SMS LongCode: Long-term prefix message, with identifier value, low cost, supports 2-way messaging (send-receive). The identifier value is no less than SMS Brandname. Advertising messaging is not allowed. Esim technology application should be able to receive and send messages globally.
SMS Gateway: Short-term message switchboard, responding to a large number of messages at the same time, looking up information automatically without human intervention. Customers only use 1 message with the given syntax to receive the desired benefits. When using SMS Gateway, messages are responded to almost instantly.
SMS Topup: Recharge service, can be done anytime, anywhere with an internet connection. Recharge for subscribers of all prepaid and postpaid domestic carriers. To top up online services, buy goods online, buy game cards, etc. SMS Topup wants to top up money from a bank account, that account must register for internet banking service.

What is SMS Marketing?
Advantages of SMS Marketing
The benefits of using SMS Marketing you will receive include:
Messages are sent quickly, no spam
After you have set up all the necessary information about the message, just press the "Send" button and that content will quickly be placed in the customer's message section. More specifically, the difference between Email Marketing and SMS Marketing is that the current customer's inbox is divided into many different tabs.
At that time, the incoming content may be in the inbox, advertising or spam folders. But that doesn't happen for SMS. If the content has been approved by the carrier, it will be sent to the customer's message box.
High open rate
As mentioned above, mobile messaging without spam is one of the reasons why SMS Marketing has a higher open rate than Email Marketing. At the same time combined with the behavior of often viewing messages as soon as there is a notification of the phone user. That has helped SMS become a potential channel with high open rate.
Low cost

What is SMS Marketing?
Compared to spending budget to advertise, do SEO or deploy offline Marketing activities, the cost to deploy SMS Marketing is many times lower. Each message sent only costs about 550 VND. And this number can be even lower if you use service packages to send in bulk.
Personalize
SMS Marketing also allows users to personalize the messages sent. Using a personalization element has the potential to have a greater positive impact on customer psychology. From there to increase the conversion rate of SMS Marketing campaigns.
Simple, easy to use
Most SMS Marketing systems are designed to be very simple, just a few steps and you can complete a campaign. You just need to prepare a quality data set and content according to the right strategy. The rest have support tools.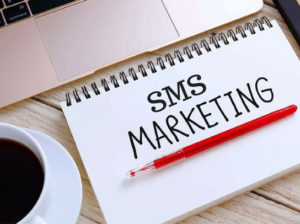 Disadvantages of SMS Marketing

What is SMS Marketing?
Besides the advantages that have been given, SMS Marketing also has some disadvantages as follows:
Content is limited
The limited number of characters in a message is a big drawback for SMS Marketing. This limitation makes it difficult for marketers to shorten their messages. The content is too short if it is not carefully invested in the use of words, it is difficult to make an impression on the reader.
In addition to the limitation in characters, SMS Marketing can only use text form which is also a minus point. Because the creativity when implementing SMS marketing campaigns is much lower than using Email Marketing or advertising. Especially when the use of images, videos, infoghraphic, … is becoming a trend.
Difficulty in measuring effectiveness
With SMS Marketing, you only know the number of visits of the recipient of the message to the website through Google Analytics when they click on the link in the content. At the same time, if you have set up measurement goals on your website, you can also see the performance results of visitors from this SMS source.
But you can't see the number of people who opened the message. Or in case you do not insert a link in the content but only the hotline, it is also difficult to determine whether the caller is from an SMS Marketing source. Unless you use a separate hotline that only serves this SMS channel.
How to create a perfect SMS marketing campaign

What is SMS Marketing?
Choose the right object
Choosing the right audience with the right advertising message or simply being able to buy from you is 50% successful. Don't "sell combs to monks"! Therefore, prepare a list of customers that are as relevant to your product as possible, not only increasing the high purchase conversion rate but also avoiding customer spam.
Personalize message content
Because phone users receive too many advertising and spam messages during the day, they seem to have little interest in opening and reading advertising messages that are sent automatically. Therefore, businesses should try to create a personal message so that customers feel like they are talking directly to them.
Be very imaginative and creative in the content of the message to have a happy interaction with the customer, this makes it easy to convey the call-to-action messages to the customer and if maintained regularly, the recipients of the SMS today. will now become loyal customers of the business.
Short message – simple – Bring real value

What is SMS Marketing?
No one wants to read a long, wordy text message that splits into more messages and makes your phone go off three times while you're in a meeting.
Occasionally use uppercase for keywords such as, OFFER, SALE, DISCOUNT, EVENT, or COUPON. Eliminate the use of acronyms that are not widely known. Remember, your primary goal is to effectively communicate with your customers by providing them with important information that they will understand for your text marketing campaign.
For example: In the promotion message of the recharge card of the network operators, there are 3 valuable information for customers: 50% promotion, application date and application form.
Choose when to send messages and how often to send messages
The time of sending the message is a decisive parameter for the success or failure of an SMS Marketing campaign. Absolutely do not send messages at the customer's rest time such as noon or evening after 9pm.
Depending on your business line or the purpose of the event you are about to launch, choose the appropriate time to send the message. If you're planning to host an event or hold a sale, send subscribers a text message the night before or the day of the event. Or if you sell office lunches, it is best to send messages around 10-10:30 am.
You don't want to spam your customers, but you also don't want them to feel forgotten. Daily messages cause subscribers to opt out or opt out. The general rule with SMS marketing campaigns is to track 4-6 messages per month, or 1-2 messages per week. As simple as beautiful. Prioritize consistency to maintain customer loyalty and boost business.
Combine with other forms of marketing

What is SMS Marketing?
An SMS Marketing campaign will be more effective if we know how to combine it skillfully
with other types of marketing such as TVC, web banner or google Adwords. Businesses have
You can link to social networking sites such as: Facebook, Twitter, Zalo, … or mention the website of the business in the message content.
Brand Positioning
In a day, customers can receive a lot of messages so they will definitely not remember who we are. Therefore, let's often mention the business name, product name, service name and SMS Brand Name combination in the messages sent to customers, this not only helps businesses build a good brand but also an opportunity opportunity for customers to remember the business more, helping to increase sales.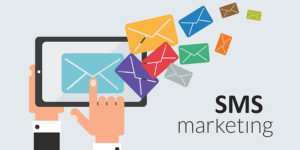 Website design service of SEMTEK
No1 Secure VPS Service | Uptime 99.99%
Highly configurable VPS with high stability & security
Easy to use even without IT knowledge
Stable speed, 32Gbit bandwidth, strong synchronization infrastructure
24/7 technical support for the system
VPS SSD uses 100% Intel Enterprise SSD technology and supports anti-DdoS

What is SMS Marketing?
Exceptional speed
Using 100% SSD Enterprise hard drive brings a different experience in data processing query speed
Data Protection
Data will be backed up on a weekly basis to ensure the highest level of data safety
Free Trial
Experience Cloud VPS SSD for free within 07 days before deciding to use the service
Consulting team
Experience the difference with customer service from a professional and friendly consulting team
Easy upgrade
The system allows upgrading and expanding CPU, RAM, SSD resources immediately during use
Operating system
Actively choose many operating systems with different versions depending on usage needs
Uptime
Built and designed according to the N+1 mechanism, enhancing stability and ensuring 99.5% uptime
Management tools
The management interface is designed with a simple and intuitive style for users What is SMS Marketing?
When designing a sales website at SEMTEK, you will receive a full package of advice from choosing a domain, consulting on designing sales web interface and professional management functions, developing strategies for website promotion and searching. source customers. Besides, you also participate in the process of monitoring the completion of the website design, adding comments in each design stage to ensure the most perfect product. Your website will be designed with the interface in mind. Beautiful interface, easy to use, standard SEO web design but also fast page loading speed.
Choosing a good sales website design unit not only creates a professional sales website, affirms the brand for business people, but also provides great support in promoting products and services to increase sales. Let SEMTEK accompany you in sales.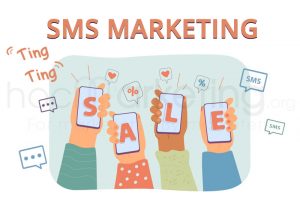 SEMTEK Co,. LTD
VPS Server | WordPress Web Design | SEO | Content Marketing | Email Server
Address: 2N Cu Xa Phu Lam D, Ward 10, District 6, Ho Chi Minh City
Phone: 098 300 9285
Email: Quang.nguyen@semtek.com.vn
Website: https://www.semtek.com.vn/
Related searches:
What is SMS Marketing?
SMS Marketing
Why should you use SMS Marketing?
How to do SMS Marketing
What is SMS advertising?
What is Esms?
Types of SMS Marketing
SMS sending service
Related content:
.