What is the standard SEO image size? Image SEO or image optimization SEO, image SEO (Image SEO Optimization) is a method of applying SEO techniques to optimize images. Make your images Google-friendly and rank high on Google search results. Specifically, SEMTEK will find out in the following article.
What is the importance of images for SEO?
1. What is SEO?
SEO (Search Engine Optimization) means search engine optimization, including a set of methods to bring a website to high rankings in the results pages of search engines (especially Google).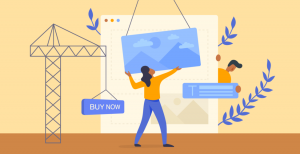 2. Importance of Image SEO?
The main purpose of optimizing images on the website will help increase traffic and improve the on-page SEO and overall SEO of the website. In addition, image SEO will help increase the loading speed of the website, making it easier for Google bots to index the site.
It also reduces the bad user experience when loading the page, reduces the bounce rate and increases the time on site on the site effectively.
For any website developer, SEO plays the number 1 role to be able to drive traffic to your site. The same goes for image SEO, its biggest purpose is to increase traffic to the website. seo standard image size
Image SEO plays an important role, once your images are indexed by Google index and ranked high on the image search page.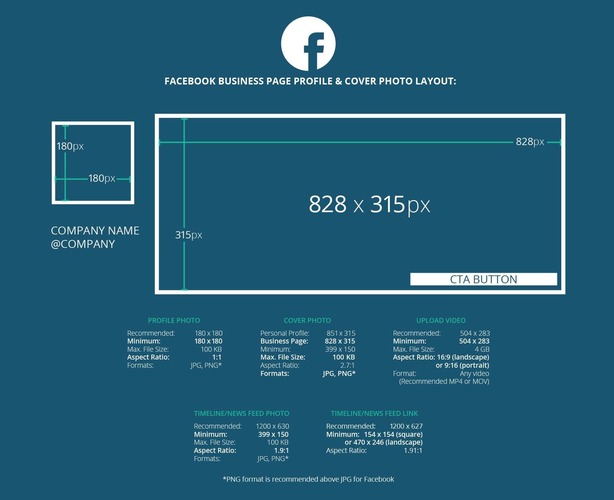 Pictures will work

seo standard image size
Increase traffic to the website: Through users searching for images, even if the keyword has not reached the top, the image can reach the top. Optimizing good images when sharing on social networks such as Facebook, Pinterest, Instagram, etc. also helps increase traffic.
Improve the overall SEO index of the website because Google always appreciates the content with good images and optimization. Chances are your competitors don't have an image optimization routine that you can leverage to get ahead.
Attracting the attention of readers when accessing the website, making the article more attractive, reducing the bounce rate.
Increase potential customers. In particular, images are very important for commercial websites, sales, photography, product promotion campaigns.
Optimizing images helps to speed up page load, increase user experience. Make it easy for Google search bots to crawl for Indexing.
What factors do SEO standard image size optimization based on?
1. Image source
Self-made, self-made images (switch to image optimization)
Pictures taken from the internet. Go to these sources to get photos like:
Pexel.com
Flickr.com
Creativecommon.com
Visahunt.org
Wikipedia.org
Pxhere.com

seo standard image size
2. Name the image
Unsigned image name, hyphen between " – ".
The image name does not contain numeric characters, special characters such as #, @ sign, *, …..
The image name should contain keywords related to the main keyword.
For example: Non-SEO standard image name is: huongdantoiuuhinhanh2018#, or huongdantoiuuanh*2018. The standard SEO image is: huong-dan-toi-uu-hinh-anh-2018.jpg
3. SEO standard image size
There will not be a single standard image size for any web platform or industry, product or service. Image size is often based on the presentation of the content and structure of a website, but how should the image size be used to be reasonable and optimal for users.
According to SEOLenArt's personal experience, I often rely on that article to use the appropriate image size. I divide it into two types of articles: news articles and product and service articles.
For news articles, I usually choose 640px-480px, 640px-360px or 640px-xxxpx. As for product and service articles, I usually choose the size 720px-480px, 720px-xxxpx.
Again, I'm not saying my standards are Google's standards. I only share based on my SEO experience of nearly 70 projects so far.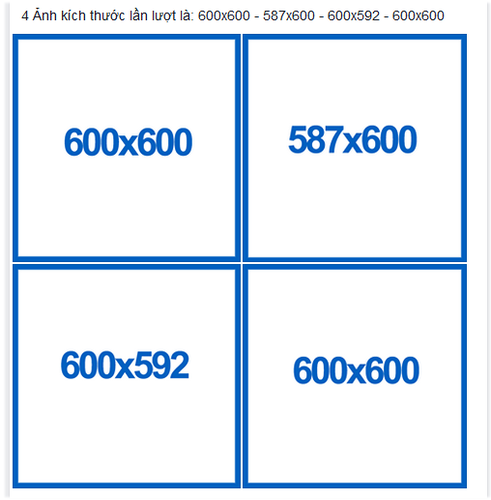 4. Image type – Website cover photo size
Each type of image will have its own beauty, but for SEO I need images that do not affect loading speed but still retain the value of the image. I usually use JPG images, then PNG and finally GIFs, TIFFs, etc.
5. Image caption (photo caption)
For SEOLenArt to annotate an image, it is to write down what the image information means, what for the user to read and understand better about that photo. In principle, image captions can contain keywords or do not contain keywords, as long as the image content refers to the problem that the text surrounding the image shares with each other. In this caption, you can also internal link to related articles, product and service categories. seo standard image size
6. ALT image
If the caption is information for users to read and understand the content of the photo you are referring to, the image ALT is like a caption for the Google BOT.
Image ALT should mention keywords. Can be main keyword, related keyword, synonym keyword, LSI keyword.
Do not use dashes " – " in ALT text.
ALT should be short and to the point.
Do not stuff keywords in ALT.
7. Image Compression Tool
You can use the following tools to compress images:
Jpegmini.com
Imageoptim.com/mac (mac uses this tool much more efficiently, Mac-specific)
Tinypng.com

seo standard image size
8. Image position
There is no one position exactly where your image will be in the article to be the most optimal. But according to SEOLenArt.com's SEO experience, I often put the image around the description image content and the ALT image mentioned must be consistent with each other.
9. Image size
The larger the image size, the better, as long as the image is not too heavy to affect the load rate, it is the best.
SEOLenArt often optimizes images under 100Kb to implement projects for customers.
10. Create image copyright
You can watermark your image copyright. Like logo, phone number, domain name…
11. Number of photos in 1 post
The number of images in an SEOLenArt article is usually based on the outline of the article that will be divided by how many ideas and whether the article belongs to an SEO news article or an article about products and services.
If the article is about SEO news, SEOLenArt will be based on an outline. If you develop 5 main ideas, you will write, then each main idea SEOLenArt will develop 1-2 pictures. On average, 5 ideas will have 5-7 images for that article.
If it is a product article, each idea will have 3-5 pictures/idea of ​​the article. So if you have 5 ideas, you will have 15-25 images for an article. In addition, it is also based on the length of the article as well as the content information that uses images to reasonably describe and unify the content.
What is the standard SEO image size?
1. Standard SEO image size on the website
A professional website must fully meet the criteria set forth by Google in order to best optimize your website. Accordingly, before posting photos on the website, we must make sure that our images are qualified, the images are not blurred, no corners are lost.
The image size in the homepage slide should be 1360 x 540 pixels.
The size of the images inside the article, more precisely the illustrations are 300 x 188 pixels.
For detailed images, it is a bit larger, leaving around 800 x 500 pixels.
The two image sizes mentioned above can generally be changed to our liking. However, do not change too much from the original parameters, otherwise the standard deviation and the image will not meet the standards of Google.
The size of the image inside the product is 300 x 400 pixels for the illustration
For detailed images, it is more than twice as large, ranging from 600 x 800 pixels.
2. SEO standard image size on Facebook
With Facebook's latest update, image size is very important, directly affecting the effectiveness of campaigns. Below, Websitechuan will share with you all the image sizes according to Facebook's own regulations in 2018 that you need to know.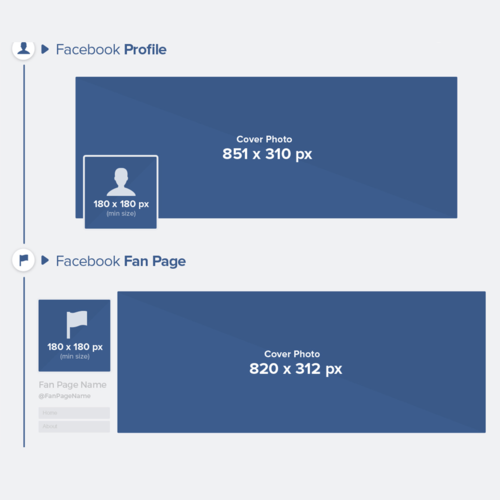 Image size according to the website link on Facebook
When you try to share the link of your website homepage on your personal Facebook, there will be an image attached to the link. The image will now display fully and beautifully when your website cover image is proportional to the size of 1200 x 630 pixels. Recommended minimum image size you need to design is 600 x 315 pixels and maximum size is 8 MB.
To change the cover image of the homepage, go to: Configure the feature of the Website Information System Change the cover image and refer to the article How to configure the Facebook application.
Or you can also post other pictures. At this point, the image you choose also needs to scale to 1200 x 630 and the recommended minimum size is 600 x 315 pixels. seo standard image size
Facebook profile picture size
You just need to make 1 image of any size, as long as it is a SQUARE.
Recommended size: 300 x 300 pixels.
For the best image: 2048 x 2048 pixels.
Cover image size on personal Facebook

seo standard image size
On computers, the cover photo on Facebook is 851 x 315 pixels, on smartphones it is 640 x 360 pixels.
Standard cover image size 2018 on Facebook Fanpage
On computers, the size of the cover photo on Facebook is 820 x 312 pixels, on smartphones it is 820 x 462 pixels.
Related search
SEO standard image size
Standard image sizes on the website
Standard image size on website
Standard product image sizes on the website
Website cover photo size
Landing page image size
Website slide image size
See site size
content
.