VPS is always a hot phrase in the data and IT industry. There are many providers in the market for VPS service. There are many places that allow you to choose a trial VPS. This choice is made because the providers want you to experience the service before choosing it for the long term. However, when choosing a trial VPS, you need to keep a few things in mind. Today, let's find out with BKNS about this issue.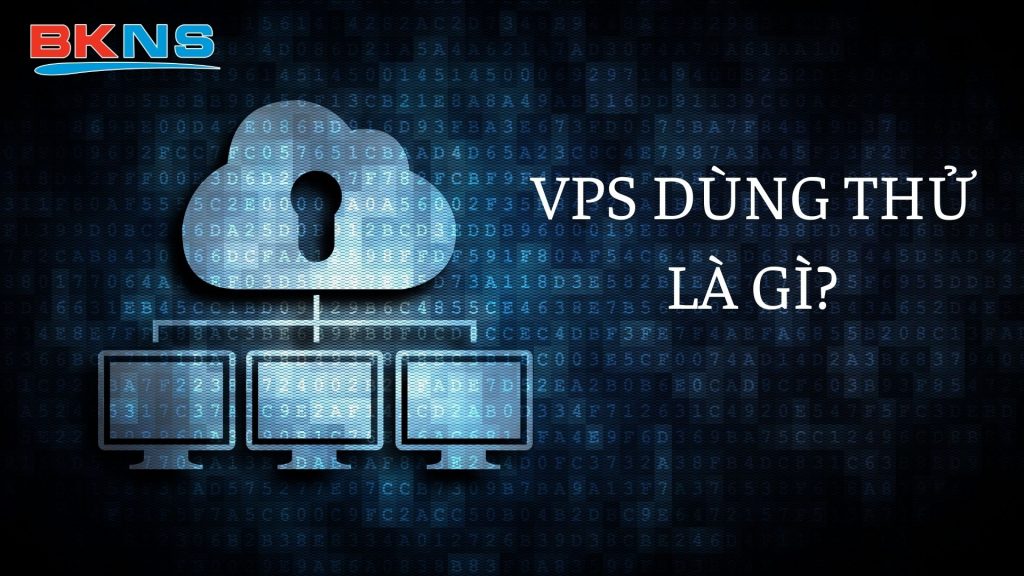 What is a trial VPS?
VPS (Virtual Private Server) is a type of server created by virtualization technology. By dividing a physical server into many servers that have the same function as a private server. It is run as a resource share from that original physical server. Each VPS is a separate system, has its own CPU, its own amount of RAM, its own HDD… Of course, it has its own operating system, the user has complete rights and can manipulate the system at any time. .
Before choosing a free vps trial service provider, not a single user, no business immediately makes a decision, all have the need to try it out to determine the appropriateness and Verify the service quality of the supplier. Therefore, on the market today, most units have a free VPS trial form for customers. However, the quality of this trial service also varies between providers.
Advantages of VPS trial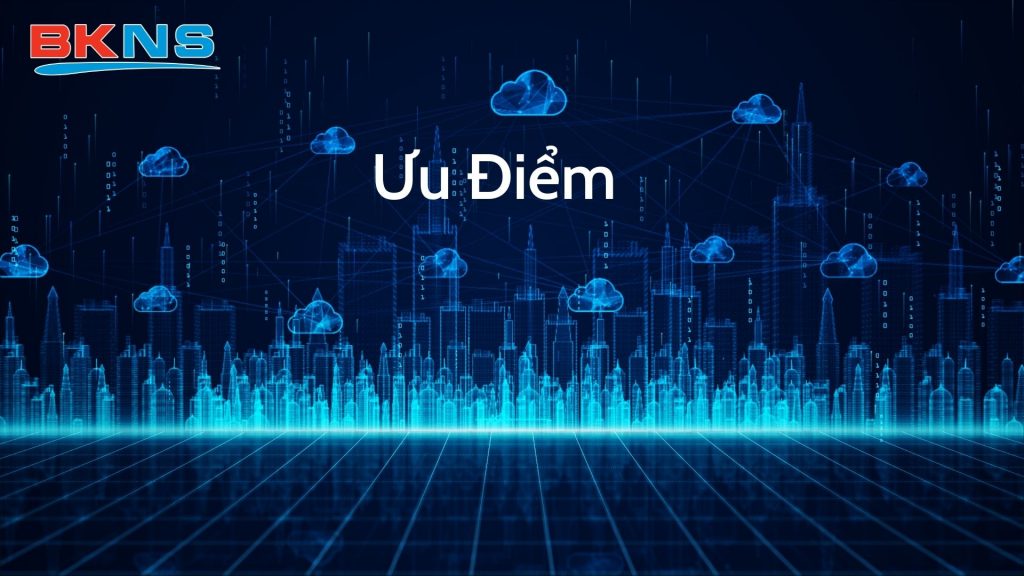 Use independent resources, do not share, limited to be affected by other users.
Independent resource, completely unshared, unaffected by others.
Make the most of server resources, reducing the number of unnecessary physical servers.
Set up the ideal environment for test projects.
Cost savings compared to renting a private server.
Works as a private server.
Used to setup VPS Web Server, Mail Server as well as other applications. You can access the website using a web browser on a VPS, with high download/upload speeds.
Easy upgrade without rebooting the system.
Timely reinstall the operating system within 5-10 minutes.
Allows you to choose the right VPS configuration according to your needs.
Defect
For foreign providers, language barriers are a barrier that restricts customers from experiencing VPS services, which leads to inaccurate conclusions.
Some units have a small trial period, not enough for customers to experience and check compatibility.
Many units require customers to have a credit card when they want to try it out to verify their identity, limiting trial abuse.
When trying free VPS, not all service providers have enthusiastic support and advice for customers.
Customers of VPS
VPS is a very good solution for programming, web design, e-commerce companies… It can be divided into four main groups including:
Web design (multi-site hosting, sand box, hosting client's websites).
Web developers (development platform, sand box, bespoke scripts & software).
Advanced Webmaster (large websites, dynamic functionality, multi-site hosting, bespoke scripts & software, database server & email server).
Enterprises (high resource website, ecommerce, media streaming, database & email server, data storage).
As mentioned above, using VPS is not simple, you need to have the necessary management skills. Therefore, it can be seen that the main customers of the free vps trial are IT people and those with administrative experience.
Popular virtualization technologies for trial VPS
Virtualization technology was born to fully exploit the working ability of hardware in a server system, helping to divide a physical server into many virtual servers. Virtualization acts as a middle layer between the hardware system and the software running on it. Currently, VPS uses some of the following popular virtualization technologies:
OpenVZ:
OpenVZ (Open Virtuozzo) is known as an incomplete virtualization technology. This is a system-level virtualization technology that operates on a single Linux kernel, so all VPS can only run Linux operating system. Advantages: low cost, because it does not have its own core, so OpenVZ VPS runs fast and efficiently, easy to upgrade resources without restarting VPS. Disadvantage: all virtual servers must use a single core, OpenVZ VPS memory allocation is not separate (memory allocated to VPS can be used by other VPS in case of other VPS) request). If you are looking for a cheap Windows VPS, this will be a reasonable choice!
XEN:
XEN is a real virtualization technology that allows running multiple VPS virtual servers at the same time on 1 physical server. Pros: unlike OpenVZ, XEN allows each VPS to run its own kernel, so VPS can run either Linux or Windows. XEN VPS is also allocated resources independently from the server. Cons: XEN VPS requires full physical resources for each VPS so it is usually more expensive than OpenVZ VPS.
KVM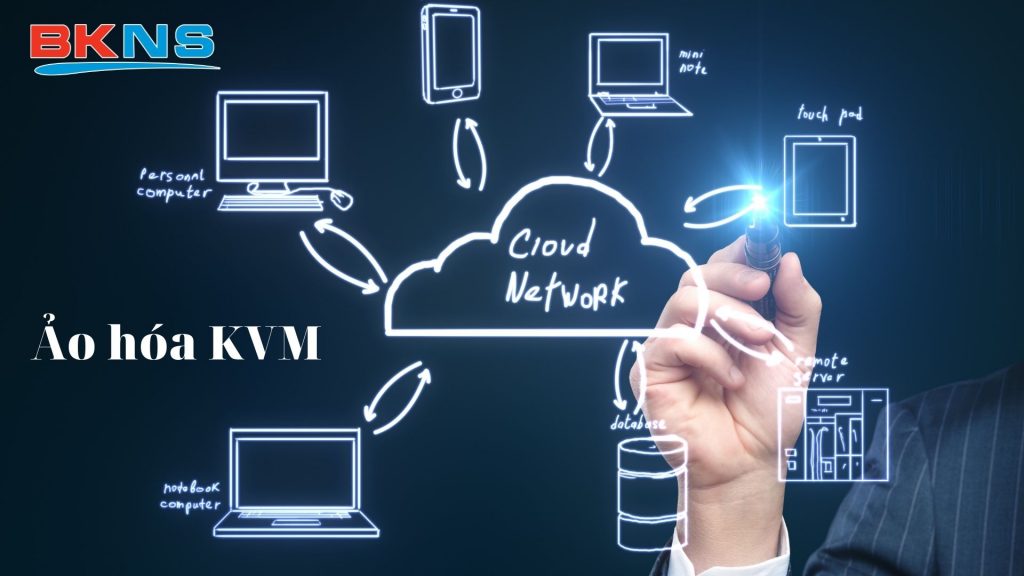 KVM (Kernel-based Virtual Machine): KVM is a full virtualization technology, allowing true virtualization on the basis of server hardware. As a result, KVM VPS is allocated separate resources, independent of other VPS on the same node. The physical server runs the Linux operating system, but the VPS can run both Linux and Windows. Because of these advantages, KVM VPS is more expensive than OpenVZ VPS.
Should I try a free VPS in Vietnam?
When choosing a trial VPS abroad, not in Vietnam. You must have encountered some problems when the access was interrupted, the cable broke..
In the process of using free vps trials abroad, you must have some problems with access times with cable breaks causing flickering or limitations with support parts when using services. providing VPS abroad.
Service providers with many years of experience and good facilities are always a good choice for hosting your website or working with your own configurations with a virtualization platform.
However, have you ever wanted to use a service in Vietnam and the server is also located in Vietnam? You will not face frequent or limited cable breaks because of the geographical location compared to the Datacenter, and also need additional support with a technician in Vietnam?
Currently, in Vietnam, there are many providers to try free vps hosted on. With the development of technology and engineers in Vietnam, the services have been optimized and operated in the best way not inferior to foreign suppliers. But when it comes to finding a supplier that allows trial and good after-sales service, it can only be counted on the fingers.
With BKNS, you can be completely assured when choosing a trial VPS. Because we have a team of experienced customer care, excellent service. With VPS at BKNS, you will have 7 days to experience the most advanced service.
You can refer to the VPS price list at BKNS below for more details.
6 months -5%

one year -15%

2 years -25%

3 years -35%
CLOUD-VM01

140,250 VND /month

01 Core

01 GB

20 GB

100Mbps

.

CLOUD-VM02

178,500 VND /month

02 Core

02 GB

30 GB

100Mbps

CLOUD-VM03

272,000 VND /month

03 Core

03 GB

40 GB

150Mbps

CLOUD-VM04

408,000 VND /month

04 Core

04 GB

50 GB

150Mbps

CLOUD-VM05

603,500 VND /month

04 Core

06 GB

60 GB

200Mbps

CLOUD-VM06

739,500 VND /month

05 Core

08 GB

70 GB

200Mbps

CLOUD-VM07

1,020,000 VND /month

07 Core

12 GB

80 GB

200Mbps

CLOUD-VM08

1,530,000 VND /month

08 Core

16 GB

100 GB

200Mbps
Maybe you are interested: