Like regular Hosting, Windows Hosting is also a form of hosting. Windows Hosting is provided with Windows Server operating system, SQL database system and best programming source code for ASP.NET or ASP.NET. Hosting Windows is installed with the most popular and effective Hosting management software with a user-friendly interface, simple to manipulate and operate. Let's learn about the hosting window with BKNS as well as the price list of hosting services.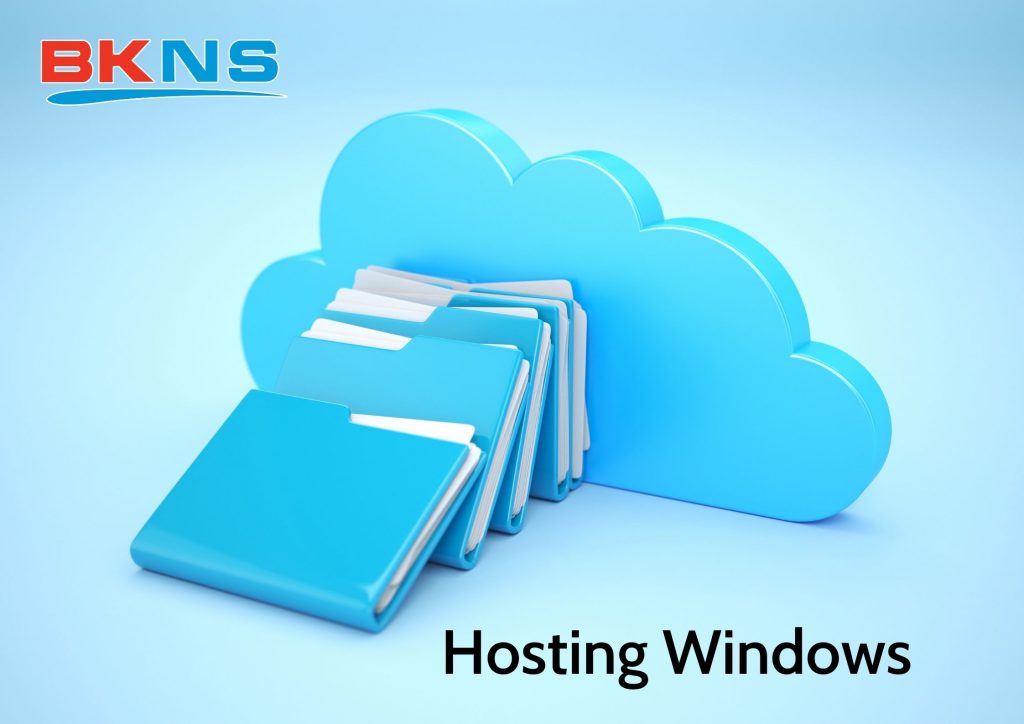 What is Windows Hosting?
Windows Hosting is a service for hosting multiple websites on a server running Windows operating system connected to the Internet. Each website has its own partition using shared and managed Hosting software such as Plesk, Hosting Controller, etc.
The advantages of Windows Hosting
Hosting Window has advantages such as:
Hosting Windows is suitable for programming languages ​​according to .NET technology such as VB.NET, ASP.NET. So, when you want to create a web project using .NET technology, Hosting Windows is the best choice.
Hosting Windows is suitable for Access and MySQL databases. When building a Microsoft shared project, Windows Hosting is a necessary choice.
Parameters to care about with Windows Hosting service price list
Hosting Windows supports programming languages ​​ASP, ASP.NET, HTML, etc. When buying Windows Hosting, you need to pay attention to the following parameters:
Bandwidth: Parameters about the maximum amount of information that the website can transfer back and forth every month
Capacity: Storage memory (allows to upload files to Host)
RAM: Caching
Domain Addon: Number of Domains that can point to Hosting
Park Domain: Number of domains that can be parked
Subdomains: Number of possible subdomains
Email Accounts: Email number included with Hosting
Max files: Maximum Number of Files Uploaded to Hosting
FTP Accounts: Number of FTP Accounts created and used Upload data to Hosting
Windows Hosting Service Price List
With so many suppliers today. Choosing a reputable supplier is quite difficult. BKNS is always proud to be a Windows Hosting service provider in Vietnam. With a team of experienced and dedicated to customers. BKNS is always loved and appreciated by customers. Let's refer to the price list of Windows Hosting services at BKNS:
one year -5%

2 years -20%

3 years -30%

5 years -40%
BKSW01

Minimum payment 12 months

31,350 VND /month

250 MB 01 GB

05 GB 20 GB

01

0

02

02

05

02

BKSW02

Minimum payment 06 months

57,000 VND /month

500 MB 1.5 GB

Unlimited

02

05

04

03

ten

04

BKSW03

Minimum payment 03 months

80,750 VND /month

1000 MB 2.5 GB

Unlimited

03

15

06

06

20

05

BKSW03+

Minimum payment 03 months

128,250 VND /month

1500 MB 3.5 GB

Unlimited

05

25

ten

07

30

07

BKSW04

Minimum payment 03 months

156,750 VND /month

2000 MB 5 GB

Unlimited

07

30

15

ten

50

twelfth

BKSW04+

Minimum payment 03 months

199,500 VND /month

3000 MB 7 GB

Unlimited

09

35

20

15

80

15

BKSW05

Minimum payment 01 month

237,500 VND /month

4000 MB 10 GB

Unlimited

twelfth

40

30

20

100

16

BKSW05+

Minimum payment 01 month

370,500 VND /month

15 GB

Unlimited

15

50

40

30

150

20
Maybe you are interested: